Brockworth Area Guide
Brockworth is a charming Gloucestershire village on the edge of the Cotswolds. Situated on the old Roman road that connects Gloucester and Cirencester, Brockworth enjoys a beautiful, country location.Despite this country setting, Brockworth is around five miles from both Gloucester and Cheltenham. And although just a village, Brockworth has many claims to fame.Since the mid-19th century, Brockworth has been home to the annual cheese rolling race – where a Double Gloucester cheese is rolled down Cooper's Hill, chased by a horde of competitors. It is also the birth place of the actor, comedian and writer, Simon Pegg.So, could Brockworth be the ideal place for you to set up home? Read on to find out more.
Are there local transport links nearby?
Brockworth offers residents great transport links – from the nearby Gloucester train station to even an airport.
Gloucester train station is just 4.4 miles away (a 13 minute drive or a 30 minute bus journey). From Gloucester, you can travel to; Cheltenham, in around 15 minutes, Swindon, in just under an hour, Bristol Temple Meads, in just under an hour, Cardiff, in one hour and Great Malvern, in just over an hour.
If you want to travel further afield, Gloucestershire Airport is less than six miles away, with destinations such as the Isle of Man, Belfast and Jersey.
There's also a regular bus service connecting Brockworth to Gloucester and Cheltenham.
Looking to Sell or Let your house and need a FREE quick and easy Valuation?
What's the local food and drink scene like?
If you fancy an evening out in Brockworth, you'll be spoilt for choice with a great selection of pubs and restaurants.
For Indian cuisine, there's Spice Master and for pub food, there's the Whittle Inn, Twelve Bells Beefeater and Toby Carvery.
In nearby Little Shurdington, there's the Cheese Roller's Inn, an old-fashioned English pub, celebrating the cheese rolling tradition
Further afield in Cheltenham and Gloucester, you'll find a huge choice of restaurants, pubs, bars and clubs – with just about every cuisine and every style of venue on offer.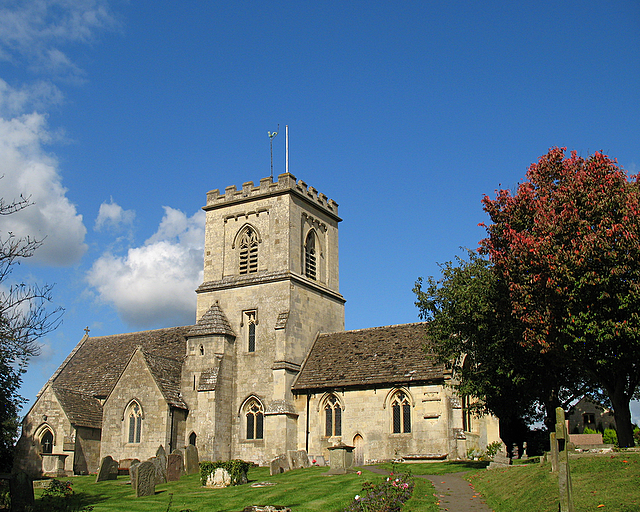 How does Brockworth rate for sport and leisure facilities?
Considering its size, Brockworth has a fantastic range of sports facilities. David Lloyd Gymnaisum and Brockworth sports centre both have a swimming pool and a gym. The Brockworth sports centre also has an all-weather pitch for football and hockey, a number of clubs, including three sub-aqua clubs, two swimming clubs, two badminton clubs and one self-defence club.
There's also Midglos Indoor Bowling Club, a successful club with over 400 members from 11+.
Eight minutes' drive to the east of Brockworth, you'll find Cotswold Hills Golf Club – offering a 6800 yard championship course and beautiful scenery.
If you're feeling adventurous, Brockworth Ski and Snowboard Centre is less than five miles away.
What can you do on a sunny day?
If the sun shines in Brockworth, you'll be spoilt for choice. The village is surrounded by countryside, giving you plenty to explore.
For instance, Witcombe Reservoir is less than two miles away, and it's just over three miles to Cotswold Commons and Beechwoods National Nature Reserve – both offering beautiful, scenic walks.
If you want to explore the area's link to Roman times, there's the Great Witcombe Roman Villa, a site with the remains of a large and luxurious villa built around 250 AD. This historic site is less than two miles from Brockworth.
Just over three miles away, you'll also find Prinknash Bird and Deer Park, with beautiful parkland, stunning aviaries and range of wild animals roaming the grounds. Plus, there are activities and education events held at the site for children.
What can you do on a rainy day?
If the weather takes a turn for the worse, you could head into Gloucester or Cheltenham, where you'll find a range of indoor activities. For instance, in Gloucester, there are several cinemas and Gloucester Quays, an indoor shopping centre.
In Cheltenham, you'll find a selection of cinemas, the Beechwood Shopping Centre and a great range of museums and galleries, such as Cheltenham Museum and Art Gallery.
What's Brockworth like for food and retail shopping?
With a Tesco and a Cooperative Food, Brockworth is well-equipped when it comes to your weekly food shop. The village also has a number of retail chains, including Lloyds Pharmacy.
For more serious shopping, residents have to head into Gloucester or Cheltenham – both of which have a huge range of big name brands and independent boutiques. Gloucester is also home to the popular Gloucester Quays Shopping Centre.
What does Brockworth offer in terms of entertainment?
Brockworth is located just a few miles from Gloucester and Cheltenham – both of which have plenty to keep you occupied. For instance, in Cheltenham you'll find the Everyman Theatre, with a world-class programme of performances and the Cheltenham Jazz, Literature, Science and Music Festivals.
Plus, Cheltenham is well-known for its world-class horse racing at the Cheltenham Racecourse.
Are there decent local amenities such as libraries and health centres?
Brockworth offers all the local amenities you'd expect, with several doctors surgeries including, Brockworth Surgery.
There's also Brockworth Community Library, offering a range of books, as well as computer access.
What's the local traffic and parking like?
There's one car park at the Tesco, but plenty of on-street parking.
As a village, traffic is usually very good in the area, becoming more congested as you drive towards Gloucester at peak times.
How well is the area served by primary and secondary schools?
For a small area, Brockworth has a good range of schools, making it a great place to live if you have kids.
For primary schools, there's Castle Hill Primary School, rated as 'Outstanding' by OFSTED and Coopers Edge School rate 'Good'. In terms of secondary schools, there is HenleyBank.
To find out more about buying a property in Brockworth, call or visit the local Andrews branch.
What are people saying about us?