Cheltenham Area Guide
Are you considering buying or renting a property in Cheltenham? Find out more about living there with our area guide.Are you considering buying or renting a property in Cheltenham? Situated on the edge of the Cotswolds in Gloucestershire, Cheltenham is a beautiful spa town that is characterised by striking regency architecture.With miles of gorgeous countryside close by and a bustling town centre, it's not a stretch to say that Cheltenham has something for everyone. As such, the area has become one of the most popular property locations in the UK.So, could you call Cheltenham home? Read on to find out.
Are there local transport links nearby?
Cheltenham is well-served by transport links, including a local bus service to destinations around the town, Gloucester and Bristol.
Furthermore, Cheltenham Spa railway station is located on the Bristol-Birmingham main line. Plus, there is the Cheltenham Spa Express – a passenger train service from Cheltenham Spa to Paddington Station in London, which takes two hours 21 minutes.
Looking to Sell or Let your house and need a FREE quick and easy Valuation?
What's the local food and drink scene like?
If you like to eat out, you'll be pleased to hear that Cheltenham boasts dozens of top-class restaurants.
Le Champignon Sauvage is an award-winning French restaurant that offers fantastic value, and the Lumiere is well worth a visit if you prefer traditional British-style food. However, Cheltenham is also home to many restaurants that serve cuisine from around the world, including Italian, Mexican and Indian.
Cheltenham's High Street is the place to be if you enjoy the comforting delights of the traditional pub or brew-house. The Swan and The Strand both provide a combination of fine ales and a welcoming atmosphere. Plus there are beer gardens in Imperial Gardens during the summer.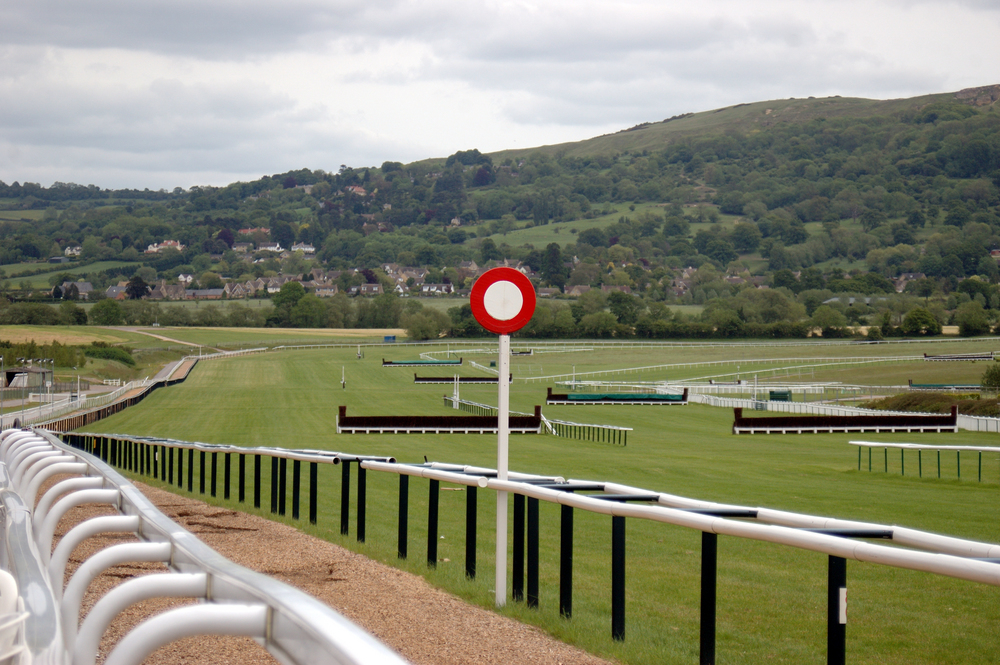 How does Cheltenham rate for sport and leisure facilities?
If you like to keep fit, Leisure at Cheltenham offers a variety of facilities –including an athletics track, three swimming pools, two sports halls and racquet sports.
Alternatively, Sandford Parks Lido, in the heart of Cheltenham, is one of the largest outdoor heated swimming pools in Europe. Cheltenham is also home to four golf clubs – including Cotswolds Hills Golf Club – and the largest croquet club in the county.
What can you do on a sunny day?
Cheltenham has been described as a 'town within a park', which should provide an insight into the city's leafy and tranquil atmosphere.
Cheltenham's tree-lined promenades and long gardens are spectacular on a sunny summer's day – when the floral displays and the park's gardens are in full bloom. Similarly, Pittville Park, to the north of the town, is home to tennis courts, fishing and boating, as well as pitch and putt golf and a skate park.
Alternatively, Cotswold Farm Park, located 14.5 miles from Cheltenham, provides the ideal blend of farming-based indoor and outdoor activities.
What can you do on a rainy day?
If the heavens open, there are a number of venues where you can find both shelter and entertainment.
Both the Everyman Theatre and the Playhouse Theatre host regular professional and community performances and plays. And, for those interested in art and culture, the Wilson Cheltenham Art Gallery & Museum, which recently underwent a major renovation, is a must visit.
Alternatively, if you're looking for a spot of relaxation, the Spa at Ellenborough Park provides a rejuvenating experience, complete with world-class treatments.
What's Cheltenham like for food and retail shopping?
Regent Arcade Shopping Centre in Cheltenham is billed as the Cotswold's Premier shopping destination. And with over 60 high-street stores, seven restaurants and 500 car parking spaces, it's hard to argue with that assertion. There is also a flagship John Lewis store which opened in 2018.
What does Cheltenham offer in terms of entertainment?
Every year Cheltenham plays host to a number of festivals across the arts. As such, during the spring and summer you can choose to go to one or all of the music, jazz, literature and science festivals taking place in the town.
During the National Hunt racing season Cheltenham Racecourse hosts the Cheltenham Festival. Held in March, this horse racing festival features 16 races, including the world famous Gold Cup.
The town's film fans are served by two local cinemas; Cineworld shows all the latest blockbusters, while The Screening Rooms is an independent cinema.
If you're looking for activities to keep your little ones entertained, the Paint It Yourself Pottery Company offers a variety of fun, child-orientated workshops. In addition, the Cheltenham Montpellier Treasure Trail is a fun way to explore the beautiful town with the whole family. Plus, The Playmate Children's Riding School specialises in teaching children aged between two and 12 years-old how to ride a horse.
Are there decent local amenities such as libraries and health centres?
There are a number of health centres within the Cheltenham area. Yorkleigh Surgery is an NHS practice that is open Monday to Friday for registered patients, and Nuffield Health Cheltenham Hospital provides a first-class private service.
Cheltenham Library is open six days a week and stocks a varied range of literature, including a children's section. Other services include Baby Bounce and Rhyme and an Internet Café.
What's the local traffic and parking like?
Cheltenham provides residents and visitors with 17 car parks that serve the town, including 500 parking spaces at Regent Arcade Shopping centre.
Resident's parking in Cheltenham is managed by Gloucestershire County Council, which means you will require a permit to park in some off-street spaces.
How well is the area served by primary and secondary schools?
There are a number of quality primary schools in and around Cheltenham.
For example, Holy Trinity Primary School achieved a 'Good' rating in their latest Ofsted report and has won an Eco-schools Silver Award. In addition, Dunalley Primary School also achieved a 'Good' rating in their last Ofsted report.
Similarly, Cheltenham Bournside School and Sixth Form Centre provides excellent education opportunities to pupils of secondary school age and above.
If you would like to find out more about buying or renting a property in Cheltenham, call or visit the local Andrews branch.
What are people saying about us?