Clifton Area Guide
Are you considering buying or renting a property in the Clifton area?Clifton is a suburb of Bristol and is surrounded by independent shops, cafes and restaurants, as well as being a stones-throw away from Brunel's famous Clifton Suspension Bridge, the Durdham Downs and many other historic buildings from the city's past.So, could Clifton be the perfect place for you? Read on to find out more about living in the area.
Are there transport links nearby?
Clifton is only around 1.5 miles from central Bristol, so the area is well served by public transport. From the top of Park Street, there are a number of services which run to both Bristol Temple Meads railway station and Cribbs Causeway shopping centre.
There is also Clifton Down railway station, along Whiteladies Road, from which you can catch services to other parts of the city, such as Montpellier and Stapleton Road, which is the closest railway station to IKEA Bristol.
Looking to Sell or Let your house and need a FREE quick and easy Valuation?
What's the local food and drink scene like?
You are spoilt for choice when it comes to restaurants, bars and cafés in the Clifton area. For example, Rosemarino, just 1.7 miles from our Clifton Andrews branch, has won multiple awards for its superb Italian food, including the Bristol Good Food Award.
Alternatively, River Cottage Canteen serves local organic and wild food, in keeping with the popular Channel Four series. The restaurant is situated on Whiteladies Road, in a converted 19th Century chapel, and is a great place to relax and grab a spot of lunch.
The Cowshed, which is also on Whiteladies Road, brings a taste of the countryside to the city, with its ties to local farmers and relaxed family atmosphere. Steaks are a speciality; however there are a number of vegetarian options and desserts on offer too.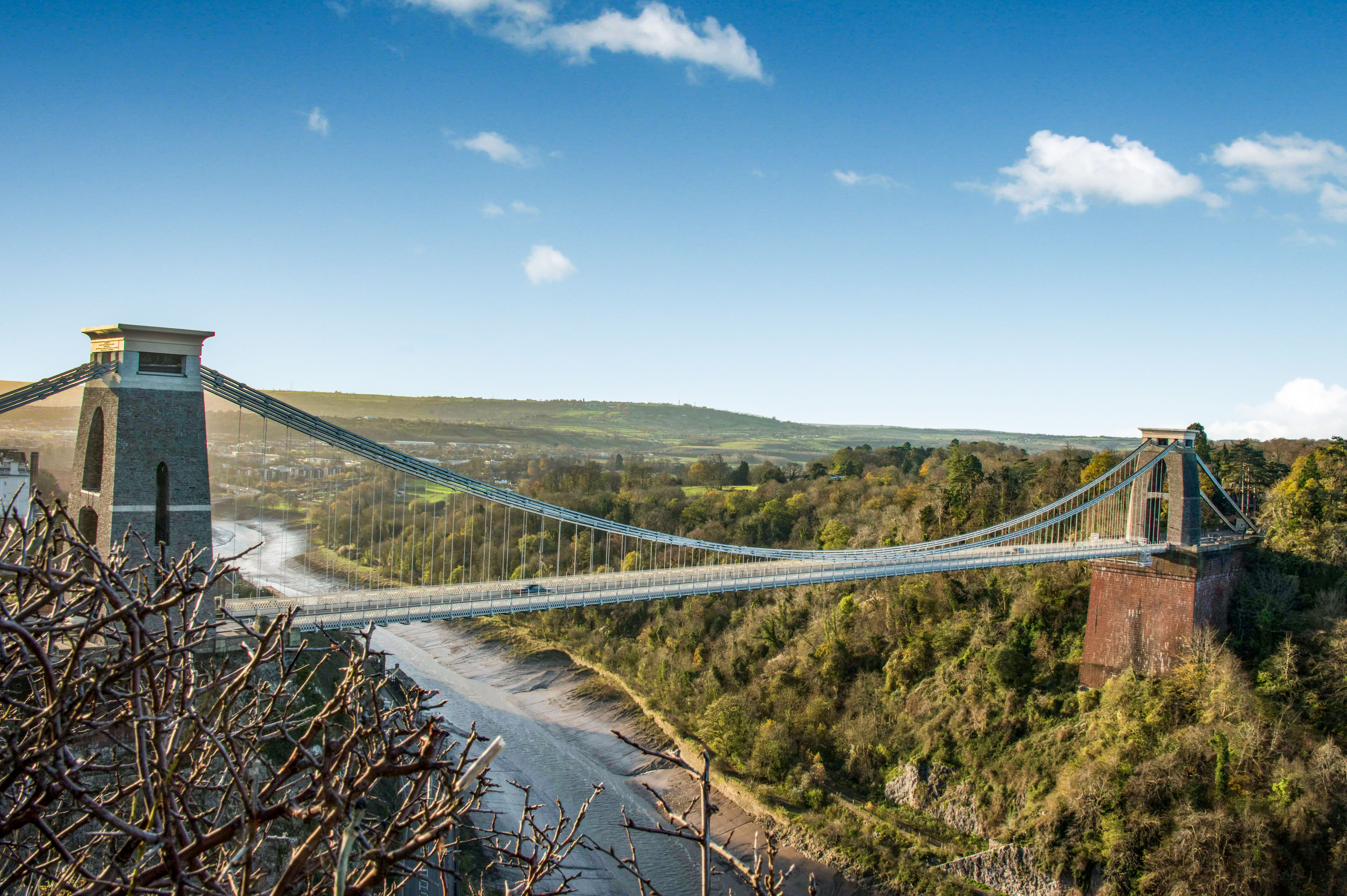 How does Clifton rate for sport and leisure facilities?
Bristol Lido is situated in Clifton Village and has a spa, restaurant and swimming pool. Here you can book yourself in for a massage, use the steam room and enjoy a meal and drinks from the bar/restaurant, before kicking back in the outdoor pool.
There is also the Nuffield Health Centre on Queens Road, which has a fitness and wellbeing gym, as well as health experts on hand to help you meet your health and fitness goals.
What can you do on a sunny day?
On a sunny day, you can visit the Suspension Bridge in Clifton Village and admire the spectacular views. There is also the Avon Gorge Hotel, which boasts an outside terrace looking out over the gorge and bridge.
Residents can also choose from a number of picturesque open spaces, including Clifton Downs Park, which has views of the Avon Gorge, Leigh Woods and the Severn Estuary – the perfect spot for a picnic, dog walking or exercise.
There is also access to the Durdham Downs, a picturesque open space, which hosts visiting circuses, the Flower Show, the Classic Car Show and more.
On the other side of the Suspension Bridge, you'll find Ashton Court – an area of parkland, which hosts several national events, including the largest Balloon Festival in Europe, the annual Music Festival and international Kite Festival.
There is also, of course, Bristol Zoo, which houses an impressive range of animals, including lions, seals, penguins and a newly refurbished gorilla house. The zoo also hosts a range of special events for adults and children.
What can you do on a rainy day?
Bristol Museum and Art Gallery on Queens Road runs art, history and cultural exhibitions throughout the year, so there is a good chance of catching something new and interesting with every visit. Entry to the museum is free; however, you will have to pay to enter some of the temporary exhibitions.
A little further along Queens Road, heading onto Whiteladies Road, there is the Royal West of England Academy of Arts (RWA), which holds art and cultural exhibitions throughout the entire year. It also has its own drawing school, which is open to all, and regular art workshops for children.
The area is blessed by being at the heart of Bristol's history, with attractions including the Regency village of Clifton, the Cabot Tower and Victoria Rooms, which is now used for concerts and functions. There are also a number of notable churches, such as Clifton Cathedral and the parish church of Christchurch.
What's Clifton like for food and retail shopping?
Clifton's central location means that the area is well-served by food and retail stores. On Queen's Road, there is a Waitrose supermarket, as well as a Sainsbury's Local, on the other side of the street. There is also a Tesco Express on Whiteladies Road and another in the Clifton Village area, on Regent Street.
Clifton Village is packed with independent stores, where you can find vintage and one-of-a-kind clothing, furniture, gifts, artworks and more. For some serious retail therapy, head to Cabot Circus in Bristol city centre, where you'll find all of the major high-street chains. Buses also run directly from Clifton to Cribbs Causeway shopping centre.
What does Clifton offer in terms of entertainment?
In Bristol city centre, close to the bottom of Park Street, you'll find the Bristol Hippodrome theatre. Here you can see musicals, plays, stand-up shows and much more.
In Clifton itself, there's the Anson Rooms in the University of Bristol Students' Union building, which hosts a mixture of live music, stand-up and events.
For film lovers, Whiteladies Road is home to the Everyman Cinema and Bristol city centre has a number of cinemas, including a Showcase Cinema in Cabot Circus and an Odeon Cinema on Union Street in the town centre. There's also the Watershed Cinema, which shows independent films and can be found on Cannon Street, along Bristol's famous harbour.
Are there any decent local amenities such as libraries and health centres?
Clifton Library on Princess Victoria Street and Redland Library on Whitelades Road offers fiction and non-fiction books for all ages, a children's area with a range of picture books and free use of computers with email and internet access.
There are also a number of surgeries and health centres in Clifton, including Pembroke Road Surgery and Litfield House Medical Centre, a private health centre in Liftfield Place .The Bristol Royal Infirmary is on Upper Maudlin Street, only around 1.4 miles from Clifton Village.
What's the local traffic and parking like?
There is a pay and display car park on Trenchard Street, as well as a car park at Clifton Down station and Clifton Down shopping centre, on Whiteladies Road. There is also some free, on-street parking in Clifton, as well as resident's parking in some areas.
How well is the area served by primary and secondary schools?
Clifton has the great advantage of being within the Cotham School catchment, which is arguably the best state secondary school in Bristol. Cotham School has always been oversubscribed, and recently, the long-awaited Redland School has been improved. Families are therefore eagerly seeking property within the area.
There are a number of primary schools in the Clifton area. On Worrall Road, there is St John's Primary School, a voluntary controlled Church of England school. There is also Westbury Park, Clifton Primary, the Catholic St Peters and St Pauls, and Christ Church School in Royal Park, which is fee paying.
Secondary schools include, Redland Green School and Cotham High School, Queen Elizabeth's Hospital, a boy's secondary school in Berkley Place. On Guthrie Road, close to Bristol Zoo, you'll find the imposing Clifton College, which is both an upper and a preparatory school.
Other acclaimed private schools in the area include Clifton High, Redland High, Badminton, Bristol Grammar and the Bristol Cathedral School.
If you would like to find out more about renting or buying property in Clifton, call or drop by our Clifton area branch.
What are people saying about us?