The recovery of mortgage approvals
Mortgage approvals saw a 29% annual increase in August this year, which shows that the lockdown backlog is now clearing. The increased buyer demand generated by the stamp duty holiday has also contributed to these boosted figures.
Across the last three months just under 200,000 mortgages have been approved in this time, which is just 4% below the same time period last year. However the number of remortgage approvals saw an annual decline of 33% in August and a 27% decline in the last three months, compared to the same time last year.
It's likely that more people are choosing to take advantage of the stamp duty holiday and move, rather than stay put a remortgage. Lifestyle changes and property requirements have also drastically changed this year which has led to people looking to move further from cities and look for that extra bedroom or outside space.
It's estimated that there's been just under 600,000 sales completions so far this year but some experts are forecasting that completed sales could hit over 1 million by the end of the year. So it's certainly looking like it will be a busy end to 2020 as movers try to take advantage of the stamp duty holiday, which ends in March 2021, and get their move wrapped up before the New Year.
If you're looking to take advantage of the stamp duty holiday but wondering how much you can borrow for your next home then take a look at our handy mortgage calculators or arrange a call with one of our mortgage advisers.
Sources: Dataloft and Bank of England.
Striving to create perfection in an ever growing collection of beautiful properties.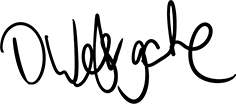 David Westgate, Group Chief Executive