Transactions return to pre-covid levels
There were an estimated 98,010 transactions completed in September, which marks a significant return to levels last seen 'pre-covid'.
With a surge in buyer demand and sales agreed across the summer period it is expected that this increase in transactions will continue over the next few months as well.
Newly agreed sales in the three months to September were 53% higher than the same period last year. On average it takes 123 days from agreeing a sale to exchange, therefore current transactions will only representation a small proportion of the surge in agreed sales.
Increase demand has however put pressure on solicitors, mortgage lenders and surveyors which means that increased delays to exchange are expected, and likely to be reflected in transaction figures.

Sources: Dataloft, HMRC, Conveyancing Association
Striving to create perfection in an ever growing collection of beautiful properties.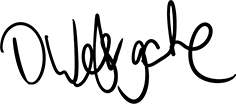 David Westgate, Group Chief Executive