What information is most important for buyers?
When it comes to buying a property we understand it's a huge decision and you want to be confident in your decision. Which is why buyers are often on the lookout for all the information available about any potential properties.
According to a recent Property Academy Home Moving Trends Survey the most important piece of information when looking for a property for buyers is a floor plan, as 75% of buyers said that a floor plan was very important.
Quality of photographs was next on the list with 55% of buyer saying that these were very important, along with 50% of people saying the number of photographs were also very important in a property search.
Despite nationwide lockdowns affecting physical in person viewings only 16% of buyers said a video tour was very important, and there was an equal split of 50% of people stating it was either very important or important and not important and very unimportant. So it looks as though video tours really split buyer's opinions.
Energy Performance Certificates, which are required by law, were more important to older buyers compared to younger buyers. 31% of over 65s said it was very important, compared to under 35's where this figure was just 20%.
Floorplans, a range of good quality photographs, EPC's and at the moment video tours are standard when selling through Andrews, as we understand how important these are to potential buyers. So if you are looking to sell why not arrange a valuation with your local branch?
Sources: Dataloft Inform and Property Academy Home Moving Trends Survey 2020
Striving to create perfection in an ever growing collection of beautiful properties.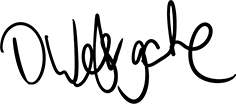 David Westgate, Group Chief Executive