Budget 2021: What does it mean for the property market and you?
If you're a first-time buyer, buying a home under £500,000 or selling your home in the next few months then this Budget is good news for your next move.
What was announced in the Budget?
The big news for the property market was the announcement that the stamp duty holiday would be extended. The stamp duty holiday was originally due to end at the end of March when it was announced in July last year. However, with the continued national lockdowns and the backlog of property sales The Chancellor has decided to extend the holiday.
Property purchases below £500,000 will not need to pay stamp duty as long as the purchase is now completed before 30th June 2021. For more information on how much you could save see the government website.
If you're thinking about buying or selling and wondering what the stamp duty extension means for you then contact your local Andrews branch to find out more.
It was also announced that there would be a tapering of stamp duty over the next six months. Purchases up to the value of £250,000 won't pay any stamp duty until 1st October this year where the stamp duty tax will then return to its normal level.
There was more good news for first-time buyers as a mortgage guarantee scheme aimed at helping first-time buyers and existing homeowners was also announced. First-time buyers will get a 'government guarantee' on mortgages, with a deposit of 5%.
If you'd like to find out more about this scheme then take a look at the government website or speak to one of our Mortgage Advisers.
Striving to create perfection in an ever growing collection of beautiful properties.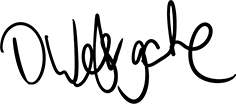 David Westgate, Group Chief Executive