Bath Area Guide
Are you thinking about buying or renting a property in central Bath? During the Georgian era, Bath became a popular spa town, which left a heritage of beautiful period architecture built from Bath Stone. The aesthetic of these buildings, in combination with the city's Roman legacy, helps give Bath it's trademark look and feel. And, after you add the city's theatres, museums and vibrant culture into the mix, you're left with one of the most desirable places to live in the UK. But is central Bath the right place for you to set up home? Read on to find out more about the area.
Are there local transport links nearby?
The city is served by several transport links, including the centrally located Bath Spa train station and Bath bus station. Both offer accessible routes across the city to neighbouring Bristol, as well as the region's employment hotspots.
For commuters that travel further afield, Bath Spa train station offers a direct line to London Paddington, with a journey time of around one and a half hours.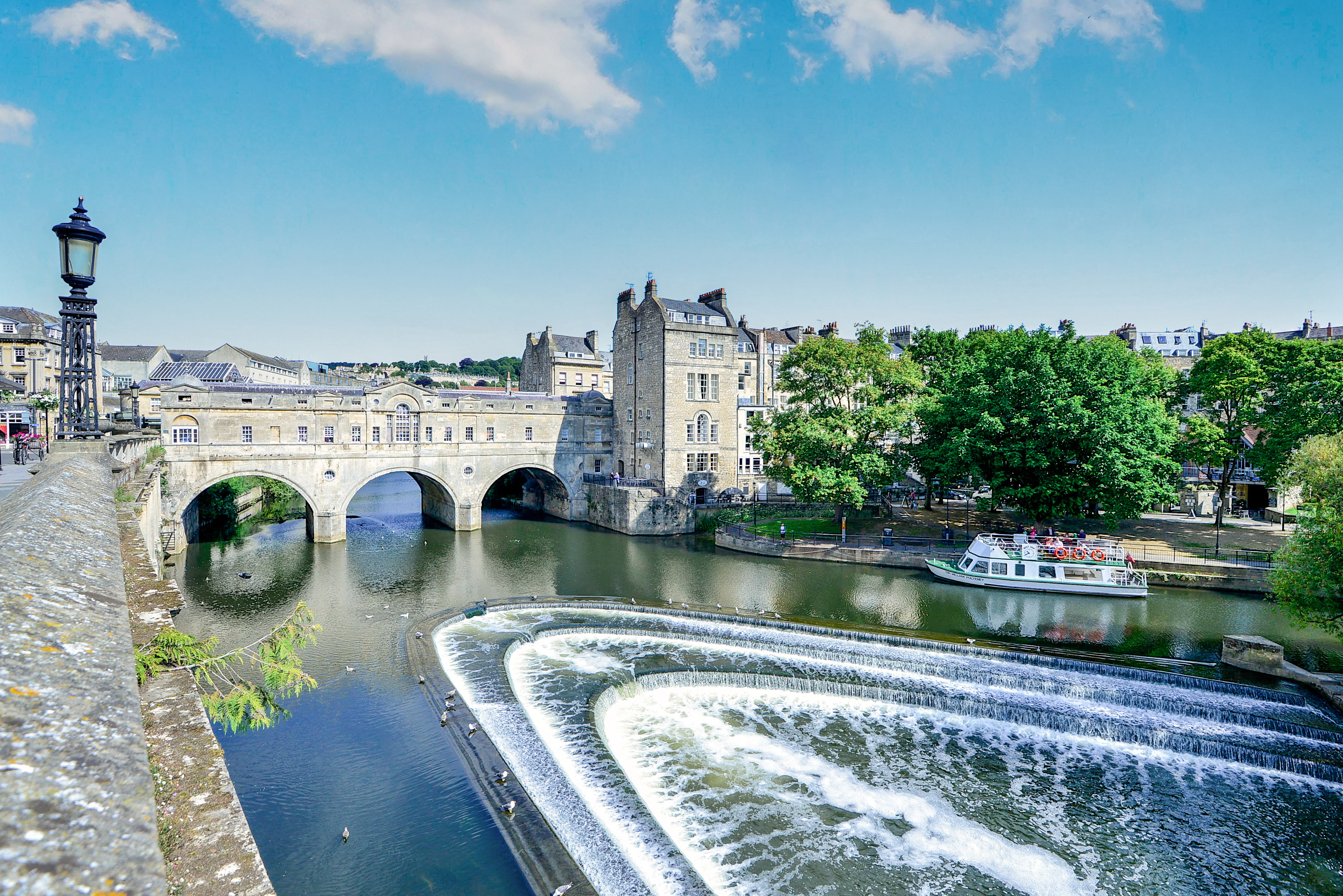 Looking to Sell or Let your house and need a FREE quick and easy Valuation?
What's the local food and drink scene like?
Bath's varied food and drink scene caters for every taste and budget imaginable. As such, a wealth of top restaurants, cool cafés, stylish bars and unique gastro pubs prosper alongside all of the high-street chains you'd expect to see.
The Olive Tree, Michelin star restaurant, is one of Bath's longest established independent restaurants. The Circus, with its modern European food, seasonally change the menu, which you can enjoy in a relaxed atmosphere, accompanied by old world wines. If it's a spot of lunch you're after Beyond the Kale and The Bath Pizza Company in Green Park Station, deliver hearty and fresh food.
If you're looking for somewhere to grab a drink, Bath is home to a wide selection of pubs. Victoria pub and kitchen, next to Victoria Park. Alternatively, the Marlborough Tavern, Great tasting local food served in a friendly pub atmosphere.
How does Bath rate for sport and leisure facilities?
There is plenty in the central Bath area to keep residents fit and active. Fitness First, located near the heart of the city, which offers modern training facilities, including a gym, exercise classes and swimming facilities. Bath also offers other gym facilities such as, Space Gym and Body Development.
The city also boasts several golf clubs, including Bath Golf Club, one of England's oldest courses, which is located just over a mile from the city center. If you prefer to have a racket in your hand, Bath is home to a number of top-class tennis clubs – including the University of Bath Tennis Centre, which is located 1.8 miles from the city centre.
Alternatively, there are a number of other local sports clubs including diving, rowing and cycling. Plus, there is a rambling club that will allow you to explore the beautiful countryside surrounding the city.
What can you do on a sunny day?
Bath is home to many picturesque parks and gardens, which makes it a beautiful city when the sun is shining.
Royal Victoria Park, which is overlooked by the famous Royal Crescent, is located 1.3 miles from the city center. Attractions include a boating pond, botanical garden, miniature golf course, children's play park and lush green expanses on which to enjoy a picnic.
Other notable parks within the city's limits include Sydney Gardens, Henrietta Park, and Alexandra Park. All three parks offer spectacular views of the city, and are open and free to enter all year around.
What can you do on a rainy day?
If the heavens open, in Bath, it doesn't have to mean an end to the fun. The city is home to a rich variety of museums that are a product of Bath's culturally vibrant past and present.
The Roman Baths, for example, are at the epicenter of the city's historical heritage. In contrast, The Holburne Museum and Victoria Art Gallery provide an insight into Bath's classic and contemporary art scene.
If you're looking for relaxation rather than stimulation, Thermae Bath Spa provides the chance to bathe in mineral-rich waters or enjoy a range of world-class treatments.
What's Bath like for food and retail shopping?
For a spot of retail therapy, head to Bath's SouthGate Shopping Centre. Recently built and open until late most evenings, here you'll find stores including H&M, River Island, Topshop, Apple and Debenhams. In addition, Bath is also home to high-street shops, independent boutiques and family-run stores.
Bath also boasts a wide variety of local markets, including the Bath Artisan Market on the first Saturday of every month and the Green Park Station Market. For festive treats, look no further than the Bath Christmas Market, which runs from late November to mid-December every year.
You'll also find most of the major supermarkets in and around the city center including Waitrose, Sainsbury's, Morrison's and multiple local-type stores such as Co-Op and Tesco Express.
What does Bath offer in terms of entertainment?
The Theatre Royal is one of the oldest and most beautiful theatre venues in the UK. Alternatively, the Komedia is a community owned multi-arts venue in the heart of Bath.
Bath is also home to one of the country's best Rugby Union sides. As such, Saturday afternoons are often awash with the blue, black and white colors of Bath Rugby's home jersey.
The city's film enthusiasts are served by three local cinemas. The Odeon shows all the latest blockbusters and big releases, Tivoli new boutique cinema in Central Bath, while The Little Theatre Cinema specialises in showing independent and foreign language films.
And what about entertainment for kids/families?
For kids, there are an abundance of play parks in Bath, including the one in the aforementioned Royal Victoria Park. Here you will find a varied range of play areas that offer an exciting environment for children of all ages to play and express themselves in.
Bath City Farm is free to enter: spread out over a 37-acre site, the farm is home to ponies, cows, sheep, pigs, chickens and more. There's also a play area, a climbing wall and a programme of family activities on offer.
Are there decent local amenities such as libraries and health centres?
There are five libraries in the Bath area; the largest of these is the Bath Central library, located above the Waitrose, 0.3 miles from the city centre. Bath Central library stocks a varied range of literature – including adult and children's sections – as well as computers, printing in black and white or colour and free Wi-Fi.
Bath has several health centres. The is located at the Royal United Hospital (RUH), 1.9 miles from the city centre.
What's the local traffic and parking like?
Bath provides residents and visitors with plenty of parking, including 13 car parks that serve the city centre areas and three park and rides. Additional on-street parking is available, however to park in many residential areas you will need to purchase a permit from the local council.
Many of Bath's roads were originally designed for horse and cart, which means they can become quite narrow in places. As a result, the city's roads do sometimes get congested with traffic – especially during the morning and evening rush hours.
How well is the area served by primary and secondary schools?
There are a variety of schools in and around Bath. Primary schools include Bathwick St Mary Primary School, St Stephens Primary School, Bathampton Primary school, St Andrew's CE Primary School, and Widcombe Infant School.
Similarly, for older children, there are a variety of secondary schools and academies. These include Hayesfield, Beechen Cliff, Oldfield School, Ralph Allen School and Saint Gregory's Catholic College.
If you would like to find out more about buying or renting property in central Bath, please call or visit the local Andrews Branch.
What are people saying about us?