Bath Bear Flat Area Guide
Are you considering buying or renting a property in the Bear Flat area of Bath? Because Bath is a hilly city, many of the locals believe the term 'flat' refers to the level terrain the Bear Flat area sits atop of.Situated to the south of the centre and west of Beechen Cliff, Bear Flat is a beautiful and leafy suburb of Bath. Residents can enjoy this peaceful retreat, safe in the knowledge that there are plenty of transport links into the city.So, could Bear Flat be the ideal place for you to call home? Read on to find out more about the area.
Are there local transport links nearby?
There is a regular bus service that runs between Bear Flat and Bath's city centre. The nearest train station, Bath Spa, is also located in the city centre, roughly 0.6 miles from Bear Flat's main thoroughfare.
Both Bath Spa railway station and Bath bus station provide accessible travel across the city and to the region's employment hotspots, including Bristol. If you're required to commute further afield, London Paddington is reachable via Bath Spa railway station in around an hour and a half.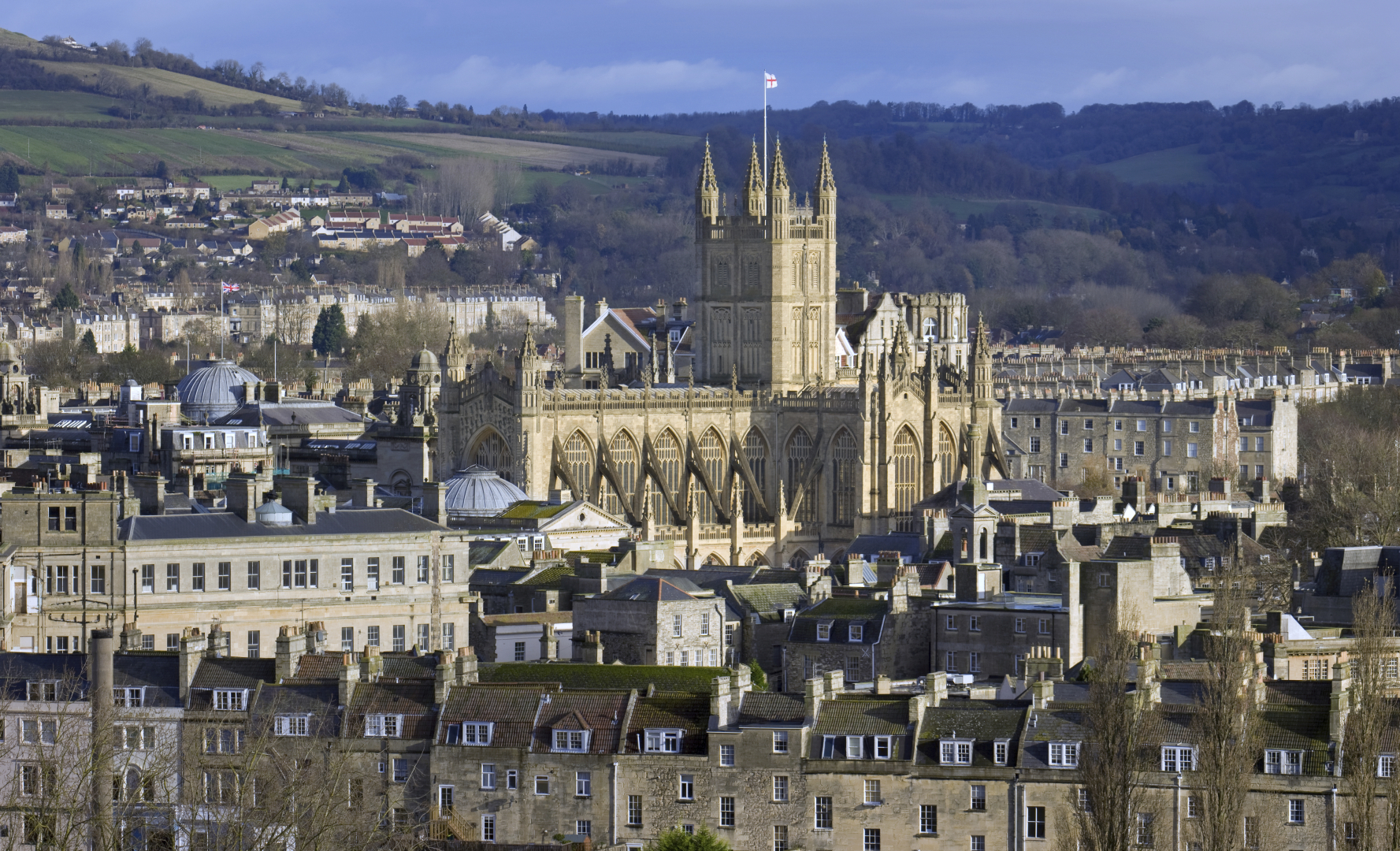 Looking to Sell or Let your house and need a FREE quick and easy Valuation?
What's the local food and drink scene like?
If you are seeking a lunchtime meal or refreshment, The Bear Pad café and shop offers you food from locally sourced ingredients as well as local produce to take home. Adding to the character, there are even local artist's paintings available for purchase.
Fancy a taste of the Mediterranean? If so, the Da Vinci Italian deli is a must-visit! Joe and Vincenzo offer excellent service and a variety of Italian delicacies to eat in or take away.
By night, you may choose to visit the The Bear, which is a family-friendly pub, restaurant and hotel. The Bear offers great food, complete with a children's menu. Should fine dining be on the agenda, serial award-winning restaurant Menu Gordon Jones provides an exceptional choice of food and drink to suit the finer palate.
There are also several takeaways in the area including Bear Flat Fish & Chips and Mouchuck – which offers a large choice of Indian dishes.
For more choice, you can head into Bath's city centre. Here you will find a wide range of places to eat and drink – from cool cafés and stylish bars to top restaurants and established high-street chains.
How does Bear Flat rate for sport and leisure facilities?
In the Bear Flat area there is one gym, Space Premier Fitness. Here you'll enjoy access to a wide range of facilities and services that will help you to get fit. Within Bath centre, you'll find Aquaterra leisure centre and Fitness First – one mile and 0.8 miles from Bear Flat respectively – both offer more extensive gym facilities, including exercise classes and swimming pools.
In addition, Bath Golf Club and Lansdown Golf Club – two miles and 3.9 miles from Bear Flat respectively – both offer fantastic venues to play 18 holes. Also available is the Entry Hill Golf Club, which offers nine holes and is only a five-minute drive away. Plus, if you're a tennis enthusiast, you'd be hard pressed to find better facilities anywhere than those offered by the University of Bath Tennis Centre, which is located two miles from Bear Flat.
Again, if you're prepared to venture into other areas of Bath, there are a number of other local sports clubs you can join, including ones dedicated to diving, rowing and cycling
What can you do on a sunny day?
The walk from Bear Flat to Beechen Cliff or Alexandra Park is a great way to take in sights of the city, as both locations tower above Bath's skyline. A walk along Bath's network of canals is also a wonderful way to take in the city and its rural surroundings.
Feeling active? Why not hop on a bike and cycle the Two Tunnels cycle path, taking you along the fringe of Bear Flat and along the canal.
Bath Racecourse, situated on Lansdown Hill, 4.5 miles from Bear Flat, has hosted races for over 200 years. And, with a combination of weekday and weekend races between April and October, the course is a great place to head when the sun breaks out.
What can you do on a rainy day?
If the rain clouds open, you can head into the city centre and visit one of the many attractions that don't depend on good weather.
The Roman Baths, the Jane Austen Centre, Victoria Art Gallery and the Holburne Museum offer a mixture of intriguing exhibits that celebrate Bath's cultural past and present. Alternatively, the Thermae Bath Spa provides the pinnacle of relaxation for mind, body and soul.
What's Bear Flat like for food and retail shopping?
The main thoroughfare in Bear Flat hosts a combination of independent businesses and retail outlets, including a small Co-Operative supermarket. In addition, The Bear Flat Community Market, held every month, provides a fantastic opportunity to buy and sample homemade bread, cakes, plants, crafts, fruit and veg.
The SouthGate Shopping Centre in Bath's city centre, houses all the biggest high-street retailers, including H&M, River Island, Topshop, Debenhams and the Apple Store. The High Street also provides a wide variety shops – from high street chains to independent boutiques and family-run stores.
There's a Sainsbury's supermarket located 0.8 miles from Bear Flat in Green Park. In the area of Bath, you'll also find most of the major supermarkets including Waitrose, Morrisons and multiple local-type stores such as Co-Op and Tesco Express.
What are people saying about us?