Bishops Cleeve Area Guide
Are you considering buying or renting a property in Bishops Cleeve? The village was recorded in the Doomsday Book and is situated at the foot of Cleeve Hill – the highest point in the beautiful Cotswolds.With gorgeous countryside close by, vibrant village life on your doorstep and the municipal charms of Cheltenham only 4.6 miles away, Bishops Cleeve is an attractive place to live. But could you call the village home? Read on to find out.
Are there local transport links nearby?
Bishops Cleeve boasts reliable transport links, including a public bus service to local towns such as Tewkesbury and Cheltenham.
The closest train station to Bishops Cleeve is Cheltenham Spa, which is located on the Bristol-Birmingham main line. For those who love the lights of the big city, there is a passenger train from Cheltenham Spa to Paddington Station in London that takes two hours 21 minutes.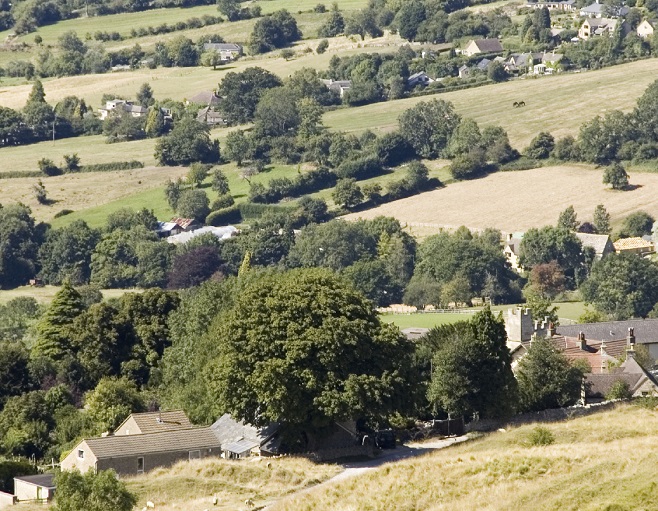 Looking to Sell or Let your house and need a FREE quick and easy Valuation?
What's the local food and drink scene like?
There are several decent pubs in and around the Bishops Cleeve area. For example, the Rising Sun Hotel is situated at the summit of Cleeve Hill and has been described as the quintessential British pub – serving ales and pub-style food.
Meanwhile, The Kings Hotel is a period building that dates back to the 15th century and blends a lively atmosphere with a fine selection of food and ales. Alternatively, The Royal Oak – located 3.4 miles from Bishops Cleeve in the village of Prestbury – has been featured in The Telegraph's top 70 inns in the UK.
Cheltenham offers more choice of places to eat and drink. Le Champignon Sauvage and the Lumiere offer award-winning French cuisine and a beautifully prepared British menu, respectively. Alternatively, The Swan on Cheltenham's High Street and The Railway on New Street are two great establishments if you're a fan of the traditional English pub atmosphere.
How does Bishops Cleeve rate for sport and leisure facilities?
Cleeve School – the village's only secondary school – also has a sports centre called The Cleeve Sports and Art Centre, which is open for public use.
The centre's facilities include a gym, dance studios, two indoor squash courts and an all-weather pitch. The sports centre also hosts a number of clubs, including cricket, tennis, badminton and netball.
In addition, Zest Fitness and Tred Training offer personal training opportunities and fitness classes to those who want to get into shape.
What can you do on a sunny day?
Bishops Cleeve is home to a number of parks and open spaces, which are an ideal place to visit when the sun is out. Cheltenham Road Sports Field, for example, has a skate park, outdoor gym equipment and a bike track.
Alternatively, Finlay Way and Pecked Lane both provide a range of varied and stimulating play equipment for young children In addition, Play Gloucestershire's Play Rangers visit both parks one night a week, encouraging children to get active.
If you enjoy a walk in the countryside, the nearby Cleeve Hill is a spectacular spot to stretch your legs. At its summit, Cleeve Hill stands at 1,083 ft. and offers spectacular views of Cleeve Common – part of the Cotswold Area of Outstanding Natural Beauty.
What can you do on a rainy day?
The larger town of Cheltenham is only 4.6 miles from Bishops Cleeve and offers plenty of attractions.
The Everyman Theatre and the Playhouse Theatre , for example, both host a variety of plays performed by professional and amateur actors. In addition, the Wilson Cheltenham Art Gallery & Museum, which recently reopened after a major renovation, is a must visit for fans of art and culture.
If you enjoy being pampered, the Spa at Ellenborough Park provides world-class treatments and is a haven for relaxation. Alternatively, Cheltenham also has a number of cinemas, including Cineworld and The Screening Rooms, which cater for the region's film fans.
What's Bishops Cleeve like for food and retail shopping?
Church Road is the main shopping area in Bishops Cleeve. Here you will find a wide variety of independent shops and local-type stores including, cafe's, hairdressers, take aways resturants, butchers, green grocers and a gift shop. Tarlings Yard, just off Church Road, includes Lowry's Espresso Bar and Chocolatier, where you can grab a drink and a bite to eat after shopping.
If you're after high street-style retail offerings, you will need to venture into Cheltenham. Here you will find Regent Arcade Shopping Centre which has over 60 of the leading high street stores, seven restaurants and 500 car parking spaces.
You'll also find a Tesco Superstore and Lidl on Church Street, as well as a Co-Op in the village. In Cheltenham there is a Sainsbury's and a Lidl that offer alternative choices.
What does Bishops Cleeve offer in terms of entertainment?
There are a number of events and festivals that offer entertainment options in Bishops Cleeve. For example, Bishops Cleeve Street Fair is held annually each summer and provides a celebration of food, entertainment and music. In addition, the Tithe Barn – which operates as the village hall – holds regular concerts and has a seating capacity of over 200.
Again, if you're prepared to travel slightly further afield, Cheltenham has a variety of other entertainment options. Every year, Cheltenham Racecourse hosts the Cheltenham Festival – an event that features 16 races, including the Gold Cup.
If you're looking to keep children entertained, the aforementioned play parks at Finlay Way and Pecked Lane provide excellent options. On the other hand, Cheltenham has the Paint It Yourself Pottery Company, the Cheltenham MontpellierTreasure Trial and The Playmate Children's Riding School, which each provide different but equally exciting activities for children.
Are there decent local amenities such as libraries and health centres?
There are a number of health centres in Bishops Cleeve and the surrounding areas. Stoke Road Surgery looks after the majority of the village's population, and is open by appointment to registered patients 8.30–18.30 Monday to Friday.
In addition, Bishops Cleeve Library and Children's Centre offers a variety of services to the village's residents. This includes computers with internet access, Baby Bounce and Rhyme and a variety of adult and children's literature.
What's the local traffic and parking like?
Bishops Cleeve provides residents and visitors with access to a variety of parking options, off-street parking and a public car park.
How well is the area served by primary and secondary schools?
There are two primary schools in Bishops Cleeve, Grangefield Primary School and Bishops Cleeve Primary School. In their latest and respective Ofsted reports, both schools received a 'Good' rating.
Cleeve School is the village's only secondary school and it also received a 'Good' rating in its latest Ofsted report.
Bishops Cleeves "sister" village is Woodmancote. Woodmancote shares many facilities of Bishops Cleeve but also has its own shop, village hall and wonderful bistro/public house, The Apple Tree. Woodmancote has a Primary School on Station Road.
If you would like to find out more about buying or renting a property in Bishops Cleeve, call or visit the local Andrews branch.
What are people saying about us?