Cowley Area Guide
Are you thinking about buying a property in Cowley? The Oxford suburb is located to the south-east of the city centre and is popular with students, as well as young professionals.Cowley Road is known for its lively atmosphere, community feel, choice of restaurants and Cowley Road Carnival. However, it becomes quieter as you head towards Temple Cowley and Cowley Centre, so there really is something for everyone.So, could Cowley be the perfect area for you? Find out with our area guide.
Are there local transport links nearby?
Cowley is just 3.3 miles from Oxford station, from where you can travel to London Paddington in around an hour, Reading in around 26 minutes, Swindon in around 49 minutes and Bristol in around one hour 47 minutes.
There's also a regular bus service between Cowley and Oxford city centre, with the City5 bus serving Blackbird Leys, Cowley, Oxford City Centre and Oxford station.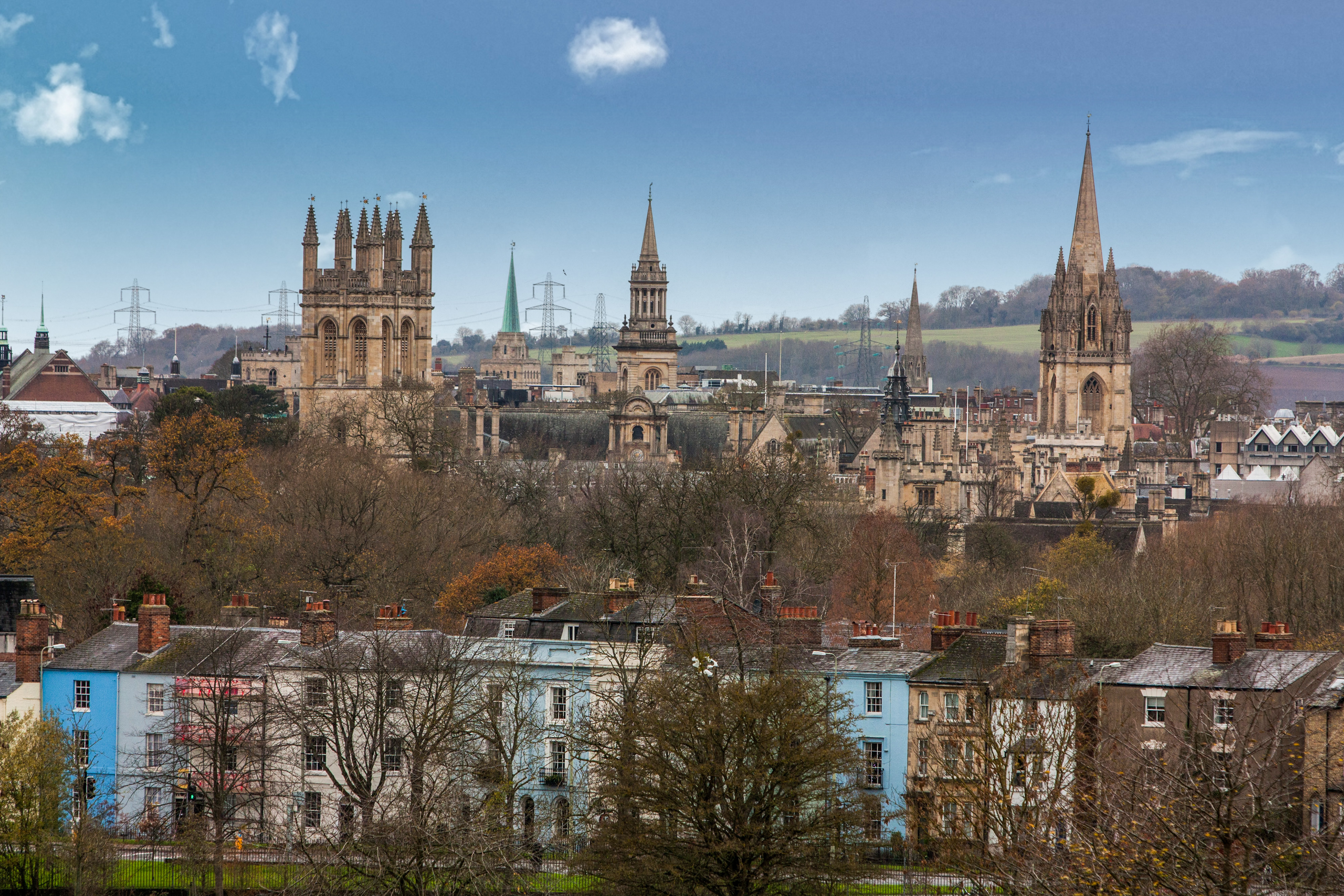 Looking to Sell or Let your house and need a FREE quick and easy Valuation?
What's the local food and drink scene like?
If you're looking for a bite to eat in the Cowley area, you won't be disappointed. Cowley Road, in particular, is known for its huge variety of exotic restaurants (particularly as you move closer to Oxford city centre), with cuisines from all over the world. Eateries include Yeti Nepalese Restaurant, Verde Pizzeria & Trattoria, an Italian restaurant, Aziz, an Indian restaurant, The First Floor Restaurant & Bar, serving food from the Far East and Asia, and Kasbah tapas bar.
There are also a number of pubs in Cowley and Temple Cowley, including The Cricketers Arms and The Marsh Harrier, whilst on Cowley Road there are a number of bars, such as Café Baba, which serves a wide range of cocktails.
You can, of course travel the 2.8 miles into central Oxford, where you'll find world-class bars and restaurant, and plenty of late night clubs.
How does Cowley rate for sport and leisure facilities?
Residents of Cowley have plenty of options when it comes to keeping fit. Smash the Fat Oxford Fitness & Fat Loss Bootcamp offers a supportive environment and workouts implementing bodyweight strength training, whilst the Feel Fit gym provides a gym, spa, classes, personal training and massage and sports therapy.
Just 1.8 miles away, there's also the beautiful Oxford Golf Club, which has courses to suit all abilities.
What can you do on a sunny day?
If the sun's shining in Cowley there are a number of open spaces for you to enjoy it in. Florence Park has a range of facilities, including a bowls green, tennis courts, miniature golf course, children's play area and refreshment kiosk.
There's also South Park, Hollow Way Recreation Ground and Brasenose woods, where you can do a short walk, and Magdalen woods.
What can you do on a rainy day?
If the weather takes a turn for the worse, you are just 2.8 miles from central Oxford and all that it has to offer. World-class indoor attractions include the Bodleian Library, Oxford University Museum of Natural History, Pitt River Museum and the Ashmolean Museum.
What's Cowley like for food and retail shopping?
Cowley is surprisingly well equipped for those who love a spot of retail therapy. The area has its own shopping centre, Templars Square, which is home to a good selection of stores, including Specsavers, Shoe Zone, Boots and New Look.
In terms of supermarkets, there's a Sainsbury's, Tesco Superstore, Co-operative and Lidl in the area.
What does Cowley offer in terms of entertainment?
There are a number of options in the Cowley area, if you're looking to be entertained. Just 1.6 miles away in Littlemore, there's a Vue Cinema, whilst in Cowley itself there's Riley's Pool and Snooker Club.
For the kids, there's Rhymetime for under 5s at the local library, and, 1.6 miles away, Partyman World, an indoor play centre.
Are there decent local amenities such as libraries and health centres?
Cowley is well served by local amenities. There are a number of doctor's surgeries in the surrounding area, such as Temple Cowley Medical Group, as well as dental surgeries, such as Westbridge Dental Practice.
There's also the previously mentioned Cowley Library, which offers newspapers and magazines, DVD's, audiobooks and books to loan, as well as computers and internet access.
What's the local traffic and parking like?
Central Cowley has three main car parks – Knights Car Park on Hockmore Street and Castle Car Park on Crowell Road, which are both run by Templars Square, and Barn's Road Car Park.
Cowley Road can be busy at peak times.
How well is the area served by primary and secondary schools?
The residents of Cowley have access to a number of popular primary and secondary schools. Primary schools include Mabel Prichard School (for children aged 2-19), which was rated as 'Good' by OFSTED and Church Cowley St James C of E Primary School, also rated as 'Good'.
Secondary schools include , St Gregory The Great Catholic School, Oxford Academy and Oxford Spires although access to a number of further comprehensives and private schools across the city is easily obtained from Cowley.
To find out more about buying or renting a property in Cowley, call or visit the local Andrews branch.
What are people saying about us?