Kingsbury Area Guide
Are you looking to buy or rent a property in Kingsbury? This north-west London suburb is part of the Borough of Brent, and is characterised by 1930s-style detached and semi-detached properties along with a range of flats and maisonettes.As well as plenty of well-maintained open spaces, the area offers residents excellent transport links, with its own tube station on the Jubilee line.Kingsbury has become popular with Londoners looking for a quiet, residential area, which still has access to plenty of local of amenities.Kingsbury has become a popular town with Londoners, the area offers an array of local amenities and excellent transport links, with its own tube station on the Jubilee Line and plenty of well-maintained open spaces.So, could Kingsbury be the area you're looking for? Read on to find out more.
Are there local transport links nearby?
As previously mentioned, Kingsbury is well-connected to the rest of London and it's possible to travel from Kingsbury Underground Station (Zone Four) to Westminster Underground Station in around 30 minutes.
The area is also well-served by local buses, with services towards areas such as Edgware, Wembley Park, Harrow, Stanmore and West London.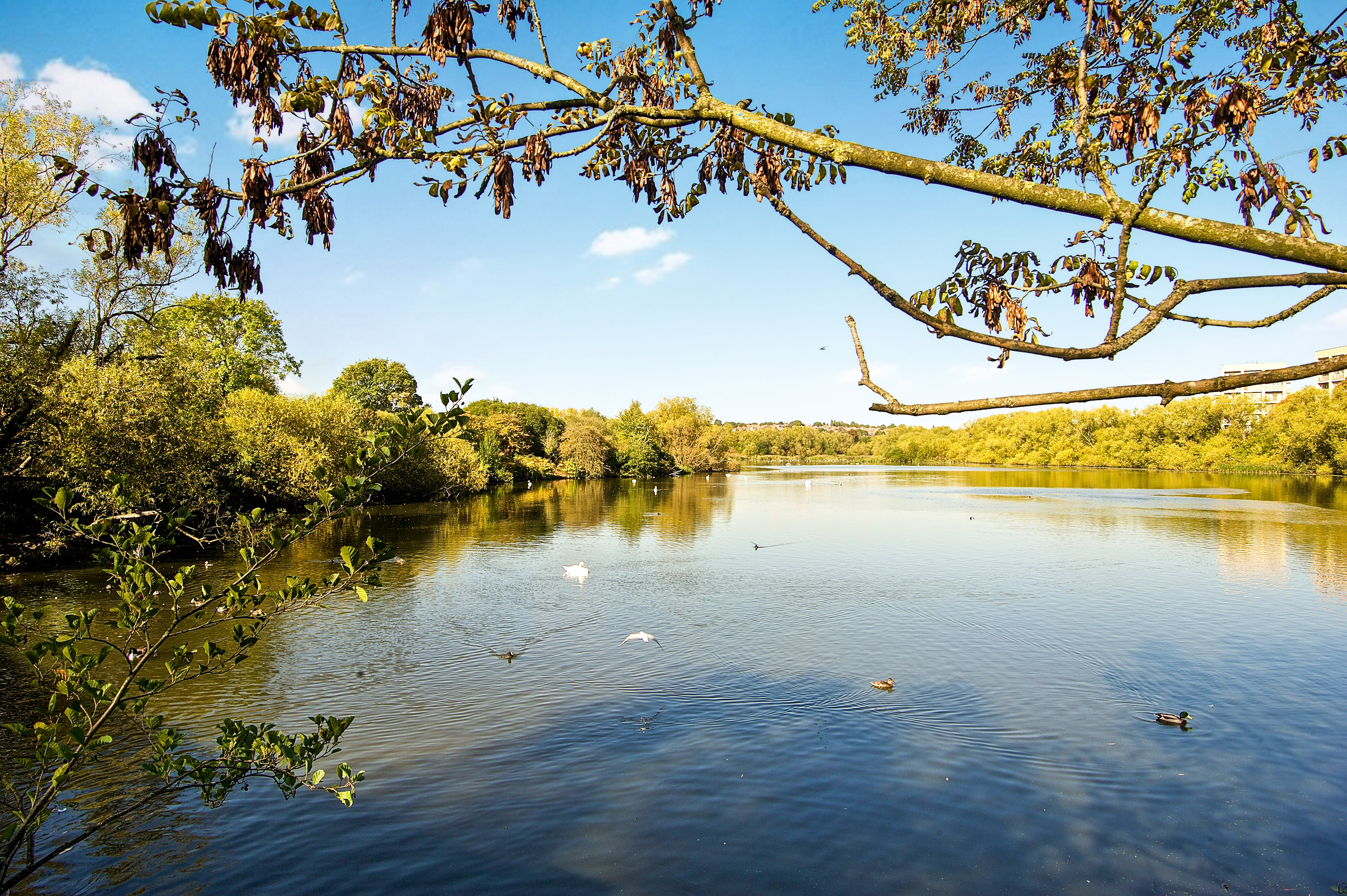 Looking to Sell or Let your house and need a FREE quick and easy Valuation?
What's the local food and drink scene like?
Kingsbury is home to a good selection of pubs and restaurants. There are some big chains, such as Nando's and Pizza Hut on the High Street, but it's Asian food fans are particularly well catered for, as there are a large number of Indian restaurants in the area.
There are also a number of pubs on Kingsbury Road, such as JJ Moons, and on Church Lane you'll find a traditional London pub, The George.
How does Kingsbury rate for sport and leisure facilities?
If you enjoy keeping fit, Kingsbury could be the place for you. Just 2.4 miles away in neighbouring Harrow, you'll find Harrow Leisure Centre, which offers two indoor pools, a fitness centre, dance studio, sports hall and more.
Harrow is also home to a skate park and Shri Academy of Dance, which provides dance classes in styles such as Bollywood, Bhangra, Street, Hip Hop and Belly Dancing.
There are also a number of gyms in Kingsbury itself, such as The Gym on Kingsbury Road.
What can you do on a sunny day?
If the weather takes a positive turn, there are plenty of local parks where you can sit and enjoy the sunshine. These include; Roe Green Park, Queensbury Park, Woodcock Park, Silver Jubilee Park and Eton Grove Park Open Space.
Less than half a mile from Kingsbury High Road, you'll find Fryent Country Park, which covers around 103 hectares of traditional Middlesex countryside and provides horse stables. Within the park is the remains of Barn Hill Farm, an 18th century landscaped farm, which was part of Wembley Park Estate.
What can you do on a rainy day?
If the heavens open, you are only around a 30 minute tube journey from central London and all the attractions it has to offer. However, if you do want to stay local, there's a Vue Cinema in Harrow showing all of the latest blockbusters.
The London Gallery West is also in Harrow, and showcases the media, art and design work of University of Westminster students, as well as the art of renowned local, national and international artists.
What's Kingsbury like for food and retail shopping?
In Kingsbury itself, you'll find a variety of local shops along Kingsbury Road, and supermarkets in the area include; The Co-Operative, Sainsbury's, Morrisons, Lidl, Aldi, Asda and Tesco Express.
For those in search of retail therapy, The Brent Cross Shopping Centre is home to over 120 shops, including high-street giants such as All Saints, Apple, Boots and H&M.
Around 2.5 miles from central Kingsbury, you'll also find The London Designer Outlet, which has big-name designers, such as Kurt Geiger and Guess, alongside high-street favourites and also provides a variety of restaurants including Boxpark.
What does Kingsbury offer in terms of entertainment?
If you're looking for entertainment, Brent is home to the Tricycle Theatre, which has a packed programme of shows to suit both adults and children.
For the kids, there's Topsy Turvy World in Brent Cross, which has a huge multi-level play structure for the under 12s, as well as play areas for younger children.
Nearby in Staples Corner there is also 'Flip Out', a very popular trampolining place for all age groups.
If you fancy an educational day out, you'll also find the RAF Museum in neighbouring Colindale.
Are there decent local amenities such as libraries and health centres?
Kingsbury is well-served by local amenities. Kingsbury Library is located centrally on Kingsbury Road, and offers a wide range of services including; audio books, DVD rentals and free Wi Fi access.
There are also a number of health services in the area and Northwick Park Hospital is located just a couple of miles in Harrow.
What's the local traffic and parking like?
Kingsbury Road Car Park is located centrally and is open 24 hours a day, with charged hours running from 8am to 6.30pm, Monday to Saturday. There is also on-street pay and display parking.
How well is the area served by primary and secondary schools?
The Kingsbury area offers residents a wide choice of primary and secondary schools. Primary schools include; Kingsbury Green Primary School, The Village School, which caters for a wide range of complex needs, and a Catholic school, St Robert Southwell R C. There are also other faith schools such as Sinai Jewish Primary in nearby Kenton and the Hindu Faith Primary school Krishna Avanti.
Secondary schools include Kingsbury High School, a special needs school Woodfield and again further specific faith Secondary schools JFS and St. Gregory's Catholic School in the connecting vicinities.
To find out more about renting or buying in Kingsbury, visit or call our expert team at the local branch.
What are people saying about us?