Leckhampton Area Guide
Are you interested in buying or renting a property in Leckhampton or Tivoli? Both districts, situated just to the South West of Cheltenham, offer easy access to both the open countryside and the centre of Cheltenham.The area is characterised by a wide range of Victorian, Edwardian and Regency properties. With great transport links into the city and access to beautiful countryside and good schools, it is easy to see why the suburb has become so popular.So, could Leckhampton or Tivoli be the perfect place for you? Discover more with our area guide.
Are there local transport links nearby?
Both areas offer excellent transport links with access to the M5 both north and southbound. There is also access to the A40 for those looking for access towards Oxford and London. Located just two miles from Cheltenham Station you also have good rail links to London, Bristol, Birmingham and The North. A regular bus service runs through providing access to the Town Centre.
Looking to Sell or Let your house and need a FREE quick and easy Valuation?
What's the local food and drink scene like?
The Leckhampton/ Tivoli area is home to a number of traditional pubs, particularly along Bath Road and Suffolk Parade. Towards the city centre, popular establishments include The Exmouth Arms, The Tivoli, and The Beehive in neighbouring Montpellier. There's also the Wheatsheaf Inn on Old Bath Road.
Along Bath Road, you will also find Moran's Eating House, a family-owned restaurant and wine bar. Don't miss Le Champignon Sauvage, a Michelin starred restaurant run by David Everitt-Matthias and his wife Helen. They source local ingredients and offer an exciting seasonal menu. However, make sure you book in advance, as they are fully booked most days.
And while the pubs along Bath Road are ideal for a quiet drink, heading into central Cheltenham gives you access to a wide variety of clubs and bars.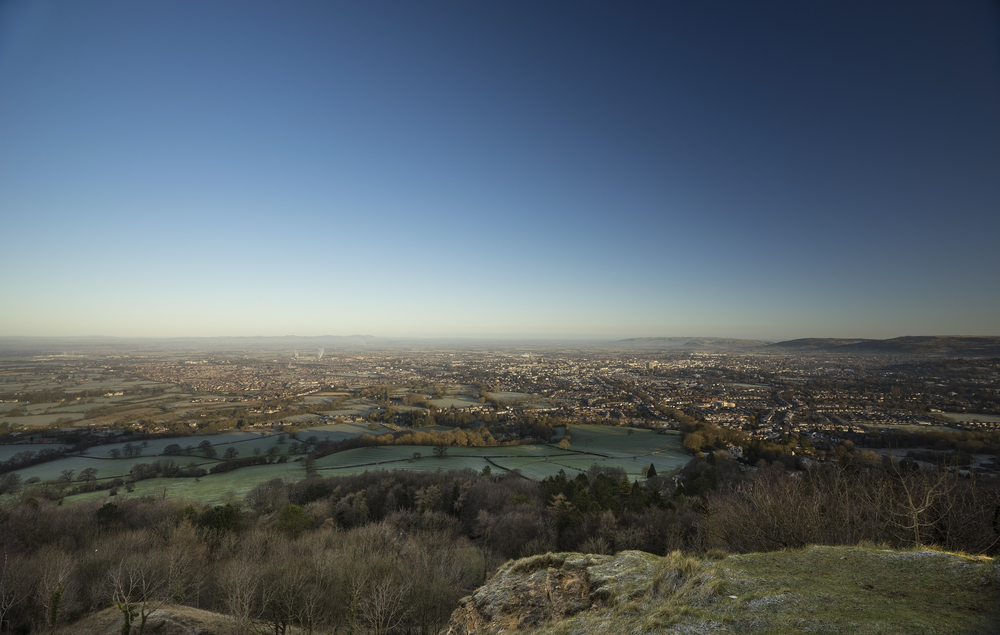 How does Leckhampton/ Tivoli rate for sport and leisure facilities?
In the village itself, there's Leckhampton Cricket Club, as well as a large playing field for cricket, rugby and football matches. Studio Fit on Mead Road also offers group fitness sessions. The East Gloucestershire Tennis Club is also located on the Old Bath Road and offers a variety of activities.
If you head into Cheltenham city centre, you can choose from a wide range of gyms, including Fitness First. There's also the CLC Sports Centre, which is around 2.3 miles from Leckhampton and offers a swimming pool, fitness suites, sports hall, squash courts and more.
What can you do on a sunny day?
Leckhampton and Tivoli's proximity to the countryside means that you're spoilt for choice when it comes to outdoor spaces. Devil's Chimney is a popular local landmark well worth a visit. Leckhampton Hill, lies within the Cotswold Area of Outstanding Natural Beauty and provides stunning views of Cheltenham and the surrounding countryside.
Alternatively, take a walk along the Cotswold Way, which is a 103-mile-long path from Chipping Campden to the Roman city of Bath, or visit Charlton Kings Common.
What can you do on a rainy day?
If the heavens open, the area still has plenty to keep you occupied. On the Bath Road, you'll find The Playhouse, an intimate community theatre. For the kids, the Leckhampton Children's Centre offers a wide range of services and events.
Residents can also head into central Cheltenham, where they'll find a variety of attractions, including the Everyman Theatre and The Wilson Art Gallery & Museum.
What is Leckhampton/ Tivoli like for food and retail shopping?
On Bath Road, there are a Cooperative and Sainsbury's convenience stores along with local butchers, health stores and pharmacies. Alternatively, The Suffolk Market sells a mixture of; craft, home ware, gifts, jewellery, groceries, vintage and pre-loved fashion. There is also a post office with a Bureau de Change.
What does Leckhampton/ Tivoli offer in terms of entertainment?
When it comes to entertainment, there's LeckhamptonVillage Hall, which hosts a variety of classes, activities and events. The annual Paws in the Park event features canine competitions, including Waggiest Tail, Best Six Legs, Best Trick, Dressed to Impress, Best Condition, Best Rescue Dog and Golden Oldie.
A number of festivals are held in the surrounding area, such as The Cheltenham Festival, a highlight of the racing calendar, and the annual Cheltenham Jazz, Science, Music and Literature Festivals.
Cheltenham Racecourse is also well worth a visit and hosts year-round events.
Are there decent local amenities such as libraries and health centres?
Leckhampton and Tivoli are well-served by local amenities. The village has its own surgery, Leckhampton Surgery, and a number of health centres in the surrounding area.
In neighbouring Charlton Kings, there's Charlton Kings Library, which offers services including PCs with internet access, Baby Bounce and Rhyme and Computer Buddies. There's also a library and children's centre in neighbouring, Up Hatherley.
What's the local traffic and parking like?
Leckhampton Hill and Charlton Kings Common have onsite parking, and there is free and paid on-street parking in Leckhampton itself. There is also The Bath Road Car Park, which offers reasonably priced paid parking and is free after 6pm in the week or all day on Sunday.
How well is the area served by primary and secondary schools?
In Leckhampton, you'll find Leckhampton Church of England Primary School and Naunton Park Primary School which have both been rated as 'outstanding' in its Ofsted inspection. There is also St James School in Tivoli and Warden Hill Primary in Warden Hill again bot rated 'outstanding' by Ofsted.
Situated in Leckhampton are renowned private primary schools such as; Cheltenham college junior school and Richard Pates junior.
For secondary schools, Pate's Grammar School, was rated by Ofsted as 'outstanding', Bournside School and Sixth Form Centre and Balcarras School. Cheltenham is also served by some of the most renowned Private Schools such as St Edwards in Charlton Kings, Dean Close and Cheltenham College & Ladies Colleges.
To find out more about buying or renting a property in Leckhampton or Tivoli, call or visit the local Andrews branch.
What are people saying about us?