Longwell Green Area Guide
Are you considering buying or renting a property in the Longwell Green area?The suburb, to the east of Bristol, lies along the A431 Bath Road and is part of the unitary authority of South Gloucestershire. Thanks to its proximity to the A4, this leafy residential area is well-served by local transport links and also offers residents access to a range schools and local amenities.So, could Longwell Green be the ideal place for you? Read on to find out more about living in the area.
Are there local transport links nearby?
As previously mentioned, Longwell Green is well-served by local transport links. Bus routes in the area travel to Bristol town centre, Bath and Keynsham. There is also a ring road which passes through the outskirts of Longwell Green.
Looking to Sell or Let your house and need a FREE quick and easy Valuation?
What's the food and drink scene like?
You can find plenty of good food in the Longwell Green area, without having to head into Bath or Bristol city centre.
Just 1.4 miles away, you'll find Aspects Leisure Park, which is home to a selection of chain restaurants, including Chiquito, Frankie & Benny's and Nando's, as well as a pub/restaurant called the Wishing Well. The Longwell Green area itself is also served by a number of pubs and restaurants.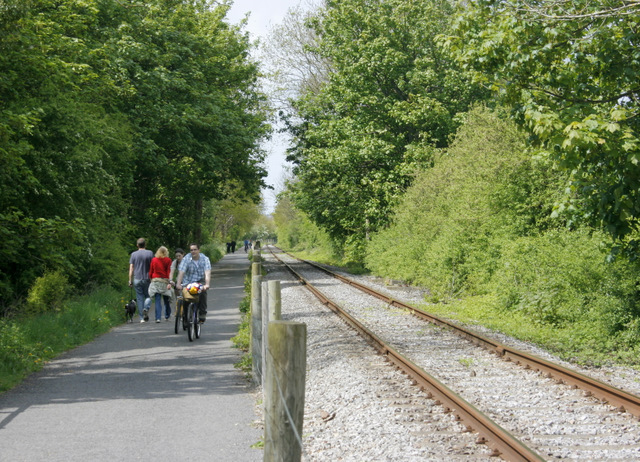 How does Longwell Green rate for sport and leisure facilities?
For a spot of exercise, the Longwell Green Leisure Centre has two swimming pools and a fitness gym. The Longwell Green Community Centre also has badminton courts and an extensive sports ground, which hosts regular sporting events and fairs.
What can you do on a sunny day?
There are a number of outdoor activities on offer to residents of the Longwell Green area. You can try your hand at putting at the Pirate Bay Adventure Golf Centre, which is approximately 8.8 miles away. Alternatively, if you're more serious about golf, head to the Hambrook Golf Range, which is around 8.6 miles from the centre of Longwell Green.
You can also check out the historic Avon Valley Railway, a three-mile-long strip of British heritage. The attraction offers a full calendar of events, including driver experience courses and a two-course meal on board one of the steam trains.
What can you do on a rainy day?
On a rainy day, the Vue Cinema in Aspects Leisure Park is a great place to catch a movie – they even have a few screens which play 3D films. Alternatively, Noah's Ark Soft Play Centre in Brislington is around 4.1 miles away and a great day out for the kids!
What's Longwell Green like for food and retail shopping?
For some retail therapy, Gallagher Shopping Park features a number of high-street retailers, including River Island, Boots, Next and a large B&Q. Alternatively, Cabot Circus in Bristol town centre is around 7.9 miles away, and offers a mix of high street chains, department stores and boutique shops.
There's also South Gate Bath, which is approximately eight miles from Longwell Green, and has a range of stores including All Saints, Debenhams, H&M and River Island.
For grocery shopping, Tesco Express in Longwell Green is great for picking up the essentials. There's also an Asda superstore around 1.4 miles away and an Aldi on Bath Road, as well as a Morrisons on Bath Road.
What does Longwell Green offer in terms of entertainment?
Longwell Green Community Centre holds Salsa dancing lessons, art classes, mother and toddler groups, Pilates, ballroom dancing and a whole host of other activities. You can also find ten pin bowling at Aspects Leisure Park.
Are there decent local amenities such as libraries and health centres?
Cadbury Heath Library is just over one mile away from Longwell Green and offers a full list of facilities and events.
For a local GP, there's The Park Medical Practice, Cadbury Heath Health Centre. Alternatively, Close Farm Surgery is around 2.2 miles away, in Warmley. And for dentists, there's the Longwell Green Dental Surgery on Bath Road.
What's the local traffic and parking like?
Longwell Green has free parking available at the Longwell Green Leisure Centre and the Aspects Leisure Park.
The Bath Road runs between Bristol and Bath and passes close to Longwell Green, enabling residents to commute into either city.
How well is the area served by primary and secondary schools?
The area has access to a number of primary and secondary schools, including Longwell Green Primary School. Secondary schools in the area include The Sir Bernard Lovell Academy, which is just 1.6 miles from Longwell Green.
If you would like to find out more about buying or renting property in Longwell Green, call or visit the local Andrews branch.
What are people saying about us?