Midsomer Norton Area Guide
Are you thinking about renting or buying a property in Midsomer Norton? Located South West of Bath, between the city and the rolling Mendip Hills, Midsomer Norton is one of England's oldest market towns. Located 10 miles South East from Wells, the UK's smallest city and 10 miles South West from bustling spa city of Bath, Midsomer Norton is ideally situated for a taste of both country and city life, making it popular with families and young people alike.
Are there local transport links nearby?
Midsomer Norton offers frequent public transport links to both Bath and Bristol. What with Bath being on the doorstep, First Bus offer a bus every 12 minutes going into the centre of Bath. The 171, 172, 173 and 174 combine to serve Midsomer Nortons transportation needs to Bath, Wells, Radstock and Peasedown St John. The journey time into Bath takes approximately 40 minutes.
To get to Bristol, there is the direct option of the 178 bus service. This runs once an hour and journey takes approximately 1 hour 20 minutes. Alternatively, catch a bus from the centre of Bath such as the x39, 38 and 39 which run every 10 minutes and take approximately 50 minutes into Bristol.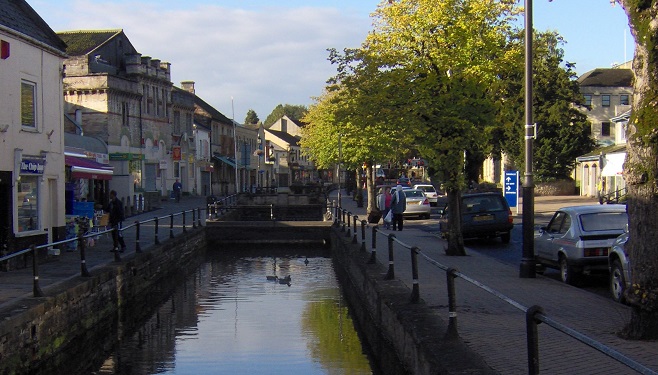 Looking to Sell or Let your house and need a FREE quick and easy Valuation?
What's the local food and drink scene like?
Midsomer Norton's long history means that there is a plethora of independently run local restaurants. The Café and Ice Cream parlour is a hidden gem, offering a huge range of ice creams, milkshake, coffees as well as small lunch items like jacket potatoes and paninis. For evening meals, try the The Redan Innin Chilcompton for or Castello restaurant, who offer a huge range of Italian and Mediterranean dishes. The Town offers a wide selection of eateries with Wetherspoons (The Palladium Electric) being the newest addition to the high street. There is a choice of Indian restaurants in Midsomer Norton and plenty of takeaways for convenience.
How does Midsomer Norton rate for sport and leisure facilities?
Hollies Garden is the park in the centre of the city. With the picturesque River Sonne running through it, there is no better place to meet friends on a lunch break, relax with a book in the sun or simply watch the world go by.
A section of the National cycle network runs through the neighbouring area of Radstock, continuing through Frome and onto the South Coast. Bath and its surrounding areas are renowned for their walks, we recommend the Miners and Black Mountain trials for picturesque views and villages. Walking guides are available to buy from Bath Tourist office, so if you have a passion for hiking pop in to pick one up.
The Midsomer Norton Sports Centre, run by Writhlington Leisure who also have a branch in the Writhlington area 3.2 miles from Midsomer Norton, offer a huge array of activities such as climbing, swimming and dance lessons, as well as a fully functioning gym and trampoline club. Writhlington leisure has recently been renovated and provides a large number of tennis courts and badminton courts, which can be booked for personal use or you, can take advantage of their instructors. The leisure centre in MSN has just had funding agreed and plans approved for an extension, which should be completed by the end of 2019.
MSN is home to one of the largest skate parks in the country, which is located right next to Writhlington Leisure centre in Midsomer Norton. It is very popular with the young and old. There is also a great play park there for the younger members of the family.
Things to do on a sunny day
Aside from the obvious sitting in the park, going for a walk, enjoy some of what gives Midsomer Norton so much of its rustic charm. The first Saturday of every month is the renowned farmers market. The history of the town dates back to the Iron Ages, and the traditional market town aesthetic has been upheld in the centuries that followed. On the first Saturday of every month, go along and enjoy the few market gems not found anywhere else. Home-grown beef and homemade bread, as well as a few more alternative stalls offering award winning cheese, honey and wax products from a local bee farm and one of the last remaining Cheddar strawberry growers. Rain or shine, this monthly event is not to be missed.
For the three other Saturdays of the month, take a wander around the quaint, independent family shops for a unique and fascinating shopping experience. For more necessary items, pop down to Bath Southgate for your standard high street shops as well as Bath's plethora of independent businesses.
Things to do on a rainy day
Head into Bath city centre for a standard rainy day cinema trip to the Odeon or to the Little Theatre Cinema who do a few daily shows of independent and/or locally made films. The Mission Theatre often has performances organised by local actors and troupes, as well as children's festivals and celebrations. The cosy venue gives a rare feeling of intimacy that the Bath theatre is so defined by. If Bath is too far than Midsomer Norton has its own mini cinema in the town hall, showing a range of Hollywood and independent films.
What's it like for food shopping?
As already mentioned there is an array of retail shopping available in and around Midsomer Norton. As far as food shopping goes there is Tesco Superstore and Fuel point located on the A362 near to Old Mills industrial estate. Radstock also has a large Co-Operative.
What's it like for entertainment?
The Radstock museum offers a peak into North Somerset's rich and often forgotten coaling history.
Midsomer Norton Community Trust offer a full cinema experience at the Midsomer Norton town hall showing a range of movies including some of the latest films. They offer a selection of refreshments and are fully licenced.
The Somerset and Dorset Railway is a small heritage site set in the foot of the Mendip Hills. Home to the Pillbox, one of the UK's smallest museums, the railway is still in use as a tourist attraction and a family friendly day out.
Local Traffic and Parking
There is a range of public car parks to choose from. The Hollies is the most central at only a 6 minute walk from the high street. Other options under a 10 minute walk include Excelsior Terrace and South Road which are both free for up to 2 hours and have a total of 260 parking spaces.
How well is the area served by primary and secondary Schools?
Midsomer Norton is extremely popular with families due to the large amount of education possibilities around the area that go from nursey all the way to degree level.
In terms of primary schools, there are several around the Midsomer Norton area. Both Midsomer Norton Primary School and Welton Primary School have been rated 'good' by OFSTED. St Johns, also with an OFSTED rating of good is a very popular primary school.
Norton Hill secondary school in Midsomer Norton is rated good with OFSTED. They have recently secured planning permission to extend this school to accommodate students from reception through to end of sixth form. The new primary is to be named Norton Hill Primary School on land located next to Midsomer Norton rugby club. Somervale secondary School, also rated good by Ofsted, is linked with Norton Hill as part of the Academy. It houses the local Somer Radio Station on their campus and highly promotes media projects. Writhlington School in Radstock is state of the art and has Writhlington Leisure attached to it. They also have an orchid project, which has been running for many years and have won many national prizes for science, engineering and biology. The Mendip Studio School is a 14 to 19-specialist provision also on the Wrinthlington site, which opened in September 2015.
Downside School is an independent secondary school in Radstock, the closest secondary school to Midsomer Norton. In Bath, Hayesfeild Girls' School and St Gregory's Catholic School are extremely popular choices with locals.
Norton Radstock and Bath College is also close by, offering a wide range of skill based courses including bricklaying, hairdressing and beauty courses, as well as huge variety of apprenticeships and work placements.
What are people saying about us?