Sevenoaks Area Guide
Are you interested in buying or renting a property in Sevenoaks, Kent? This picturesque town is situated in an area of outstanding natural beauty, on the wooded slopes of the North Downs. Aside from its stunning location, a major draw for Sevenoaks is its distance from London, and it's one of the major commuter towns for the capital. As a result, the area attracts the families of professionals, who want all the benefits of countryside living, whilst still keeping a foothold in the city. So, could Sevenoaks be the perfect place for you? Read on to find out more.
Are there local transport links nearby?
As previously mentioned, Sevenoaks has excellent transport links to London, and it takes just 25 minutes by train to travel into the capital's centre. Sevenoaks train station also runs regular services to other major UK cities.
Sevenoaks is also only a few miles south of the M25, making it possible to commute by car.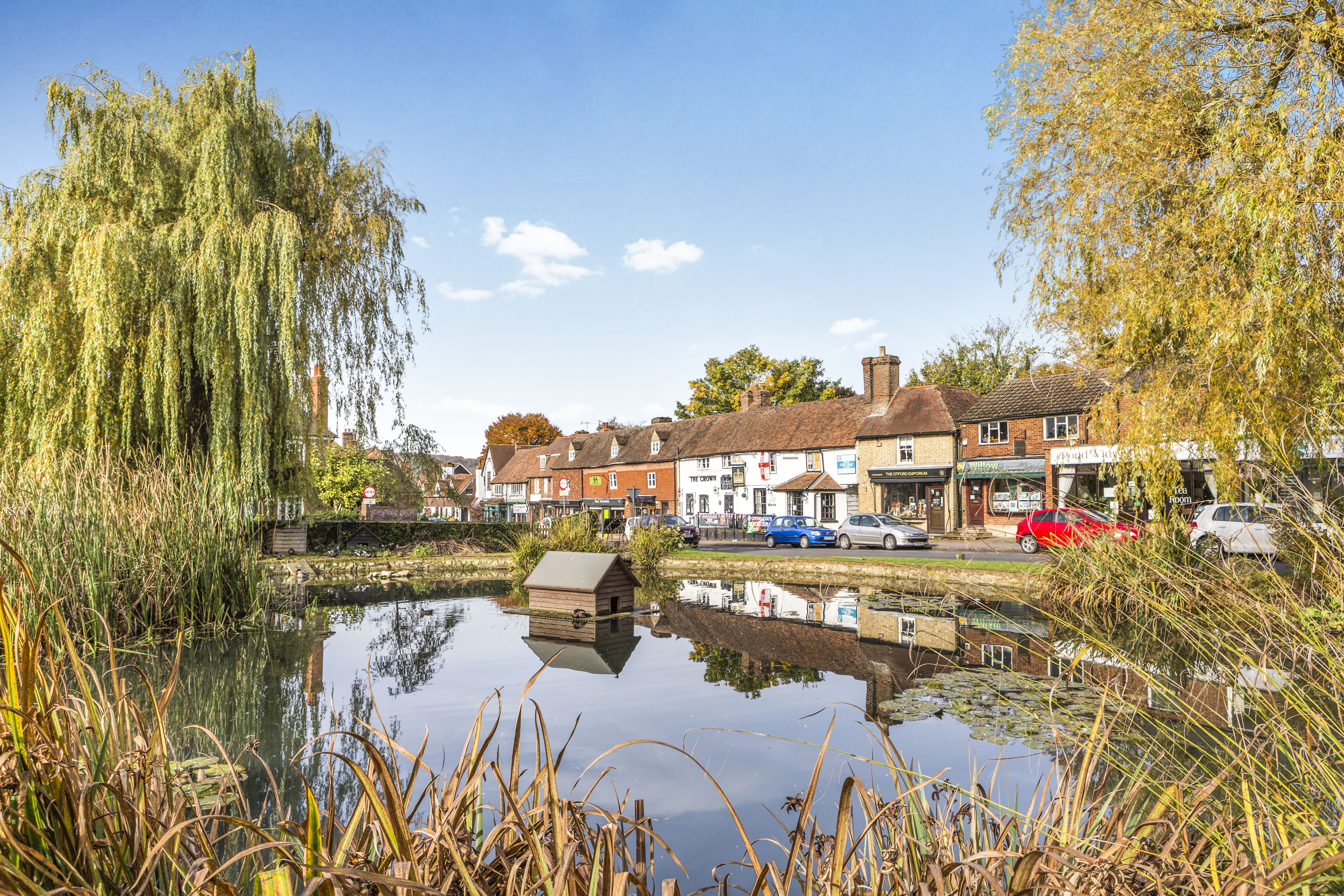 Looking to Sell or Let your house and need a FREE quick and easy Valuation?
What's the local food and drink scene like?
Whichever type of cuisine you fancy, Sevenoaks will have a top-rated restaurant for you to dine in. Around the centre of the town you'll find popular eateries include Valentina, which serves Italian dishes, Sun Do, a Chinese restaurant, Spice Club Restaurant, which serves Indian cuisine.
Sevenoaks is also home to a number of the major restaurant chains, such as Pizza Express, Zizzi, Nandos and Côte Brasserie.
If you want to head for drinks after dinner there are a number of options. There are a number of popular pubs including The White Hart, The Black Boy and The Chequers.
How does Sevenoaks rate for sport and leisure facilities?
Sevenoaks residents can keep fit in an impressive array of leisure facilities. Sevenoaks Leisure Centre is located in the centre of the town and has a 25m pool, toddler pool, Wellness Gym, exercise studio and sports hall.
The Wildernesse Sports Centre is a community facility with a multi-purpose sports hall, three squash courts and an all-weather pitch.
Residents can also get involved in a variety of sports clubs, including Sevenoaks Vines Cricket Club, & Sevenoaks Hockey Club .
And for golf fans, you'll be spoiled with choice with several club in and around Sevenoaks including the Wildernesses Golf Club, Knole Park Golf Club and the London Golf club.
What can you do on a sunny day?
If the sun's shining in Sevenoaks, you're spoilt for choice when it comes to outdoor spaces. Just a short distance from the town centre you will find access to Knole Park, 1,000-acres of parkland inhabited by deer and several million trees. In its centre is Knole House, the home of the Sackville family (the Earls of Dorset) since it was given to them by Queen Elizabeth I in 1577.
Riverhill Himalayan Gardens are located directly to the south of Knole Park, on the southern edge of Sevenoaks. The house and gardens, which were first built in the 16th century, are privately owned by Jane Margaret Rogers but are periodically open to the public.
If you want to soak up some history, there's Penshurst Place and Gardens, a stately home that has been owned by the Sidney family since 1552.
There's also Sevenoaks Wildlife Reserve, which is to the north of the town centre and has five lakes and a mixed habitat of ponds, seasonal flooded pools, reedbed and woodlands.
What can you do on a rainy day?
If the heavens open, there's The Shoreham Aircraft Museum, which houses hundreds of aviation relics, or Lullingstone Roman Villa, one of the most outstanding examples of its kind in Britain.
For cinema fans, there's the Stag Community Arts Centre, Cinema and Theatre, which shows a selection of the latest films, daily. The venue also shows live performances and hosts events and exhibits.
Alternatively, residents can travel into central London for world-class attractions including Madame Tussauds and the Tate Modern.
What's Sevenoaks like for food and retail shopping?
Although central Sevenoaks is relatively small, there are a number of high-street chains, including, Fat Face and Mint Velvet. It's the large number of independent stores which really defines the town, with products ranging from furnishing and clothing to candles and flowers.
Again, residents can of course head into central London, where they'll find all the shops they could desire.
In terms of food shopping, the centre of Sevenoaks is home to a Waitrose and M&S and a number of independent stores.
What does Sevenoaks offer in terms of entertainment?
The previously mentioned Stag Community Arts Centre, Cinema and Theatre is a central part of the community, and offers everything from live music to youth theatre.
There's also the Sevenoaks Music Club, which arranges professional chamber music concerts at the Ship Theatre, which is part of Walthamstow Hall School.
For the kids, there's Eagle Heights in Eynsford, which is one of the UK's largest Bird of Prey Centres and offers animal experiences including falconry courses. Children and young adults can also get involved in the Sevenoaks District Scouts.
Approximately 5.6 miles away in Hildenborough there's the Riding Farm Equestrian Centre, a riding school with horses and ponies to suit children and adults of all abilities.
Are there decent local amenities such as libraries and health centres?
Sevenoaks is exceptionally well served by local amenities. There are several libraries in the area, including Sevenoaks Library, which has computers with Wi- Fi, a children's library and a local studies centre.
In terms of health care, there are a number of small health centres and Sevenoaks Hospital on Hospital Road.
What's the local traffic and parking like?
There are ten council-managed car parks in the Sevenoaks area, including Bradbourne, which is a long-stay car park near Sevenoaks Station, Multi storey Buckhurst 2, which is long-stay Monday-Friday and is south of the Sevenoaks Leisure Centre, and the Council Offices car park, which provides free parking on Saturdays.
Transport routes can become a little congested around rush hour, due to the large number of people who commute into London.
How well is the area served by primary and secondary schools?
Sevenoaks is home to a number of highly regarded private and state schools and represent a major draw for buyers looking to relocate in the area.
Primary schools include Lady Boswell's Church of England Primary School, rated as 'Outstanding' by Ofsted, Sevenoaks Primary School, rated as 'Good' and Amherst School and Riverhead Infants School rated as 'Outstanding'.
Secondary schools include Knole Academy, rated as 'Good', Trinity school rated as 'Good', Walthamstow Hall Senior School, a girl's school, rated as 'excellent' by the Independent Schools Inspectorate, Weald of Kent Grammar School and Sevenoaks School, rated as 'Outstanding' in 2009.
Another leading independent schools include Tonbridge School in the nearby town.
To find out more about buying or renting a property in Sevenoaks, call or visit the local Andrews branch.
What are people saying about us?