Southville Area Guide
Are you thinking about buying or renting a property in Southville, Bristol? Situated on the banks of the River Avon, the area is jokingly referred to as "Lower Clifton", in reference to Bristol's most affluent hilltop neighbourhood. The nickname is due to the gentrification of Southville since the 1980s, when people priced out of Clifton began to move to the area.Today, Southville offers residents bars, restaurants and nationally renowned attractions, while still retaining an artsy neighbourhood vibe and friendly community atmosphere. The area also offers excellent access to both the town centre and Temple Meads Station, making it popular with young professionals.Read on to find out if Southville could be the perfect area for you.
Are there local transport links nearby?
As previously mentioned, Southville has great access to Bristol Temple Meads, with the station located just 1.3 miles from the area's centre. From here, there are regular trains to all of the UK's major cities, including Bath, with a journey time of 12 minutes, Cardiff, with a journey time of around 50 minutes and London Paddington, with a journey time of one hour 44 minutes.
The area is also well-served by local buses, and it's only around 1.5 miles to Bristol Bus and Coach Station – from there you can travel to most of Bristol's suburbs, as well as most major UK cities.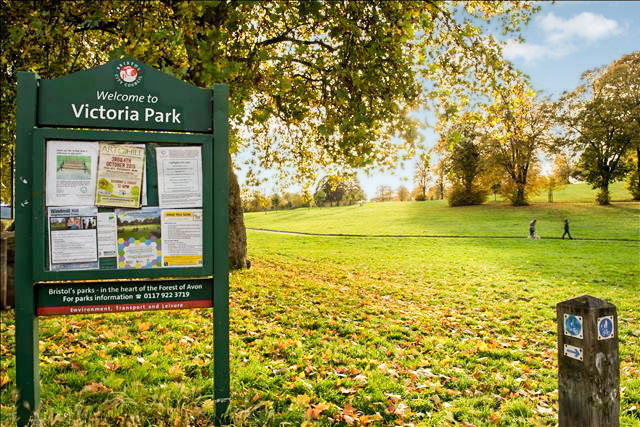 Looking to Sell or Let your house and need a FREE quick and easy Valuation?
What's the local food and drink scene like?
In recent years, as the area has developed, numerous bars and restaurants have sprung up, particularly along North Street in neighbouring Bedminster. Here you'll find a range of cuisines including Middle Eastern food at Soukitchen, Spanish tapas at El Rincon and Indian dishes at Madras Express. You'll also find the famous Tobacco Factory Theatre, which serves a variety of dishes, their famous locally sourced beers along with the fact it is great for entertainment with their nationally renowned in house theatre, for comedy nights and great shows.
If you want to head out for drinks, there are a range of bars and pubs to choose from, including The Spotted Cow (which also serves great British pub food), the Lounge , The Bristol Beer Factory and The Old Bookshop.
Alternatively, it's only around a mile to Bristol's Harbourside and adjacent Park Street, arguably at the centre of the city's night life and restaurant scene. Popular eateries includes the relatively new and quirky Cargo Quays development in the Whapping Wharf, which is just over the bridge you can access on Coronation Road. This has a large range of Cargo containers offering different types of food and drink over the globe.
How does Southville rate for sport and leisure facilities?
There's plenty of choice for residents of Southville who want to keep fit. Gyms include Workout Bristol, which has a cardio area, weights and sports conditioning equipment, as well as a steam room, sauna and fitness classes.
There's also the Bristol Kettlebell Club, which offers training sessions including beginner classes and personal training, Bristol South Swimming Pool in neighbouring Bedminster, and The Southville Centre, which holds classes, including Tai-Chi and yoga.
What can you do on a sunny day?
If the sun is shining in Southville, there are a number of open spaces where you can enjoy the sunshine. Greville Smyth Park is a popular park with lots of green open space and a children's play area.
There's also the larger Victoria Park in Bedminster, which is home to Victoria Park Tennis Club and Victoria Park Bowling Club, as well as facilities including a café and a play area. In Totterdown, (the opposite side of Bedminster to Southville) there's also Perrett Park, which has spectacular views across the city.
What can you do on a rainy day?
If the heavens open, the Southville area offers a number of indoor attractions, including the previously mentioned Tobacco Factory Theatre, which hosts theatre performances, live events, exhibitions and live music.
You can also head to Cabot Circus in central Bristol, which has a range of shops, including Urban Outfitters and House of Fraser, restaurants such as TGIs and Nandos, and a Showcase Cinema.
If you're hoping for a budget day out, entry to Bristol Museum & Art Gallery in Clifton is free, although you do have to pay to enter some exhibitions.
Alternatively, beautiful Bath is just a 12 minute train journey from Bristol Temple Meads and is home to world-class historic attractions, such as The Roman Baths, as well as all the major high street shops.
What's Southville like for food and retail shopping?
There are a number of large supermarkets in Southville, including an Asda, Aldi and Co-operative. Also, there are many smaller shops, including a Tesco Express and local fruit and veg grocers, the local Southville Deli which is very popular along with Marks Bread bakery.
In terms of retail shopping, there's a number stores in Southville and Bedminster, including a Boots, Superdrug and Wilko.
What does Southville offer in terms of entertainment?
Aside from fitness classes, The Southville Centre offers a toddler group and a Monday club for older people, whilst The Hare pub hosts a range of events including weekly quiz nights and regular beer and cider festivals.
In Bedminster, there's The Southbank Club, a social club, arts venue and live music club. The venue also hosts a number of classes, including salsa and ballet.
Are there decent local amenities such as libraries and health centres?
There are a number of doctor's surgeries in the local area, including Southville Surgery, which has cared for the health needs of residents since the 1900s. There are also a number of dental surgeries, including Coronation Road Dental Surgery.
Although there is no library in Southville itself, Bedminster Library offers free use of computers with email and internet access, as well as a wide range of literature for adults and children.
What's the local traffic and parking like?
Traffic can become congested along the main stretches of North Road and Raleigh Road. However, the good access to the city centre, M32 and Bath Road is helpful for commuters.
In terms of parking, most spaces are on-street and there is a Residents' Parking Scheme, which operates between 9am and 5pm, Monday-Friday. Bedminster Car Park is a paid carpark, which is open 24 hours a day and has 170 spaces.
How well is the area served by primary and secondary schools?
Residents of Southville have access to a number of good primary and secondary schools. For primary schools, there's Ashton Gate Primary School, which is rated as 'Outstanding' by OFSTED and Southville Primary School, which is rated as 'Good' by OFSTED.
A popular secondary school in the surrounding area is St Mary Redcliffe and Temple School, which is rated as 'Outstanding' by OFSTED.
To find out more about buying or renting a property in Southville, call or visit the local Andrews branch.
What are people saying about us?