Witney Area Guide
Are you thinking about buying or renting a property in Witney? This picturesque market town is located in the Oxfordshire Cotswolds on the River Windrush, only around 11 miles from central Oxford.If you're looking for the combination of stunning countryside, and a charming, bustling small town atmosphere, then Witney could be the place for you. As well as a good selection of shops, pubs, restaurants and a twice weekly market, there are also plenty of open spaces and a range of attractions to choose from.So, could you settle in Witney? Read on to find out.
Are there local transport links nearby?
Witney offers good access to the city of Oxford via a number of major roads including the A40. The Oxford train station is 12 miles away but we also have Long Hanborough Station which is 6 miles away and Oxford Parkway which is 11 miles away.
From here you can travel to Reading in around 28 minutes, Swindon in around 40 minutes and London Paddington in around one hour.
The S1 and S2 Stage Coach Bus's run regularly via Oxford, Witney and Carterton.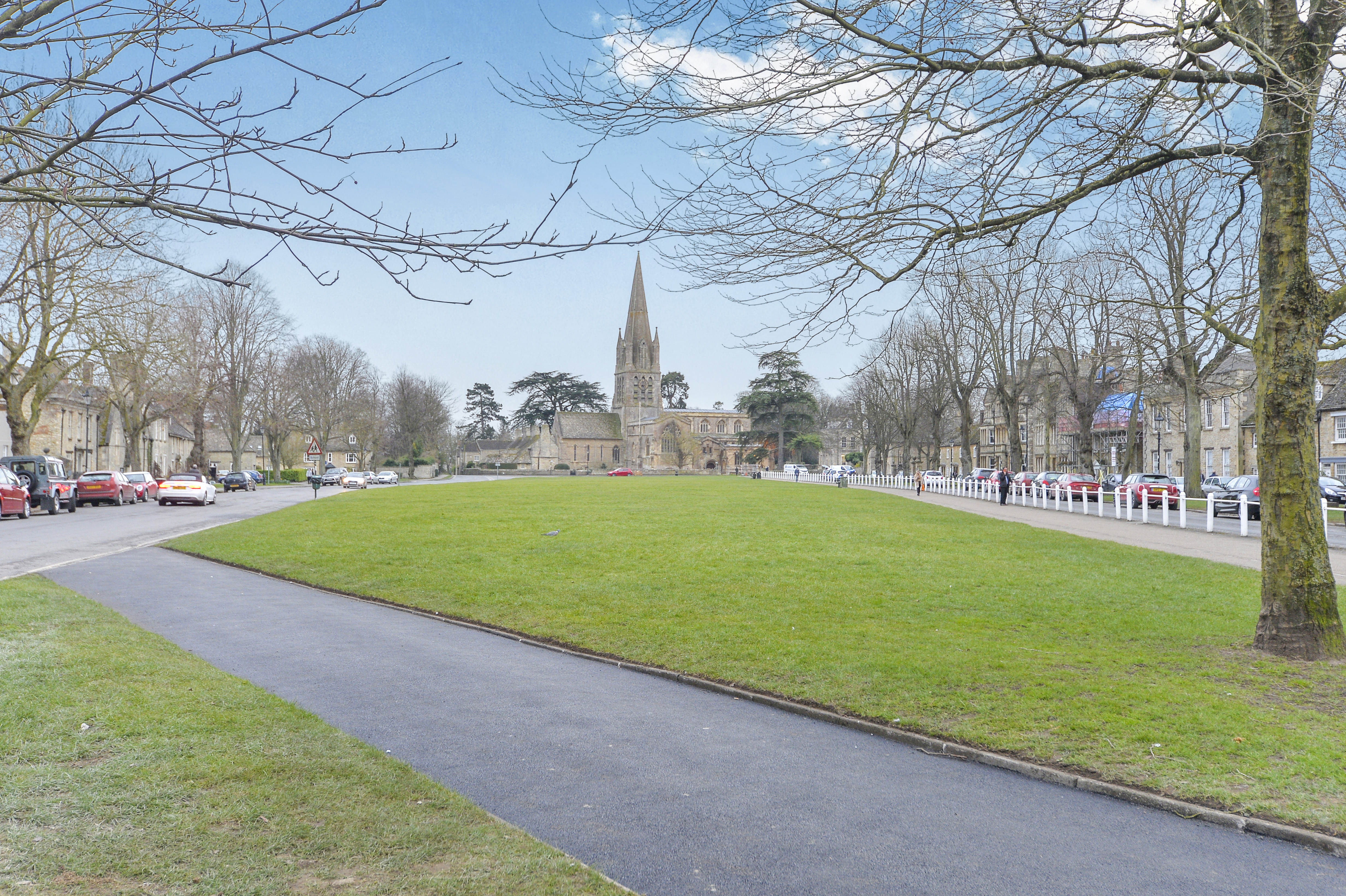 Looking to Sell or Let your house and need a FREE quick and easy Valuation?
What's the local food and drink scene like?
Witney is home to a number of small and independent restaurants, pubs and cafes, so you don't have to head into Oxford every time you fancy a meal out. Restaurants include Suwanna Thai Restaurant, Shaan Indian Restaurant and Takeaway, Eastern Cuisine, Curry Paradise. The Blue Boar and the Chequers Smokehouse. There's also a restaurant and bar at the Oxford Witney Hotel.
If you fancy a drink or two, there are a number of pubs in the town, many of which serve food, such as The Windrush Inn, which offers stunning views of the Witney Valley, The Plough Inn, The Fleece, which overlooks Witney's picturesque Church Green, the Hollybush and the Three Horseshoes.
How does Witney rate for sport and leisure facilities?
There are plenty of facilities available to keep Witney residents fighting fit. The Windrush Leisure Centre is located centrally and has a fully equipped gym, a six lane 25 metre swimming pool and separate learner pool, a spacious studio which hosts various exercise classes and a four court sports hall. There are also quality facilities at Witney Lakes Resort and the Four Pillars Hotel.
Also located centrally is Pirate Fitness, a registered charity which aims to make keeping fit as affordable as possible. Aside from the gym, the centre offers pole fitness classes and fitness therapies.
Alternatively, there's Body Fit Solutions, which offers a more hands on approach, with personal training, Pilates classes and exercise therapies for those suffering from pain or injuries.
What can you do on a sunny day?
Witney is in the Oxfordshire Cotswolds, which means that you couldn't be better located if the sun does decide to shine. Awash with natural beauty, the area is dotted with towns and villages of honey coloured stone and provides plenty of opportunities for walking and cycling.
If you want to experience some luxury, you can head to the Witney Lakes Resort, which has a stunning golf course that welcomes both members and the public. Just 4.3 miles away there's also Bridewell Organic Gardens, which have a walled-in garden and five acre vineyard, as well as offering a wide range of activities such as coppicing, pottery, rug making and besom making.
In Witney itself, there are a number of open spaces, such as King George's Field and The Leys.
What can you do on a rainy day?
If it decides to rain, there are a number of indoor attractions in Witney and its surrounding areas to keep you occupied. In particular, Blenheim Palace, arguably the most beautiful baroque stately home in England, is just eight miles away. As well as the imposing Great Hall and magnificent state rooms, the palace also has a stunning park and gardens, so it's worth visiting on a sunny day too if you get the chance.
In Witney itself, there are two museums to keep history buffs busy. Cogges Manor Farm, a Scheduled Ancient Monument, is a 13th century manor house with 17th century farm buildings, and there's also Witney Museum, which has a variety of local historical artefacts and documents. Alternatively, The Wychwood Brewery, which produces Hobgoblin beers, offers weekend tours.
What's Witney like for food and retail shopping?
Witney is well equipped when it comes to retail shopping. The town has its own shopping centre, which is home to a wide range of high-street stores including Fat Face, Joules, Jigsaw, M&S, Debenhams, Waterstones and Mountain Warehouse. There are also a number of local stores, such as The Old Pill Factory, which sells antiques and vintage homewares, and Hops & Vines, which sells spirits, home brewing and wine making kits, ingredients and equipment.
There are also a number of supermarkets in the town, including Waitrose, The Co-Operative, Sainsbury's and Lidl.
What does Witney offer in terms of entertainment?
In central Witney, there's a Cineworld cinema, showing all the latest blockbusters and Fat Lil's, a live music and comedy club. Cogges Manor Farm also hosts a range of events, including local theatre and live music. Alternatively, you can head into central Oxford for world-class venues such as The New Theatre and the O2 Academy, which host all of the biggest acts.
For the kids, there's Tumble Tots, which hosts classes for toddlers and young children designed to improve motor skills and co-ordination, including Gym Babies, Tumble Tots and Circuit Fun.
Are there decent local amenities such as libraries and health centres?
Witney Library is located in the centre of the town on Welch Way, and offers literature for children and adults, as well as DVD's, audiobooks and computers with free internet access.
There are several doctors' surgeries in the town, including the Cogges Surgery , as well as a number of dental surgeries, such as High Street Dental Practice. There's also Witney Community Hospital, which has a minor injuries unit onsite.
What's the local traffic and parking like?
There are several free car parks in the vicinity of Witney town centre. Long stay car parks include Marriotts Walk, Woodford Way, and Gordon Way, whilst Woolgate Car Park is short stay.
The town centre and the A40 to Oxford can become a little congested at peak times. However, a new transport strategy has been developed for Witney, with a focus on walking, cycling, bus service and infrastructure improvements.
How well is the area served by primary and secondary schools?
Residents of Witney have access to a wide range of primary and secondary schools. Primary schools include Witney Community Primary School, which is rated as 'Good' by OFSTED and The Batt C of E Primary School, which is rated as 'Outstanding' by OFSTED.
Secondary schools include The King's School, an independent Christian school, Wood Green School and Bartholomew School (Eynsham) rated as 'Outstanding' by OFSTED and the Henry Box School, rated as 'Good' by OFSTED.
To find out more about buying or renting a property in Witney, call or visit the local Andrews branch.
What are people saying about us?