Home movers tempted by new build properties
Almost half of home movers will consider buying a new build property according to the Property Academy Home Moving Trends Survey 2020.
47% of home movers will consider buying a new build property when moving next, and the main reason is down to them being more energy efficient compared to older properties, which was an influencing factor for 66% of people.
Whilst 52% of people said it was because of the warranty and insurance guarantees that come with a new build. The majority of new build properties come with warranties from the builders and also insurances on any appliances that may be included. This can often give buyers peace of mind knowing that they're covered if anything were to happen to the property.
33% said that it was because they prefer the look and feel of a modern home. New build homes often allow you to pick out your style of kitchen and bathroom, as well as other interior design choices like flooring. This means that you can often move straight in to your perfect home and there's no need to be investing in big changes. New builds are also a blank canvas which allows you to put your stamp on the property straight away without having to live with some interior design choices from previous owners that might not be quite to your taste.
The final reasons come down to the financial support that comes with new build properties including Help to Buy and Shared Ownership Schemes. With a Help to Buy: Equity Loan the government lends you up to 20% (40% if you're in London) of the cost of your newly built home. You pay a deposit of 5% or more and arrange a mortgage of 25% or more to make up the rest. You won't be charged interest on the 20% loan for the first five years of owning your home.
If you can't quite afford the mortgage on 100% of a home, Help to Buy: Shared Ownership offers you the chance to buy a share of your home (between 25% and 75% of the home's value) and pay rent on the remaining share. Later on, you could buy bigger shares when you can afford to.
For more information about new build properties, the Help to Buy and Shared Ownership schemes contact your local branch.
Striving to create perfection in an ever growing collection of beautiful properties.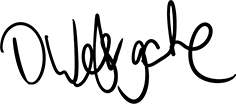 David Westgate, Group Chief Executive