House price growth pushed to the highest level in four years
The latest data from the Office of National Statistics has shown that UK house prices increased by 5.4% to an average of £245,443.
The surge in sales agreed over summer has contributed to pushing house prices to the highest level in four years.
Houses in the South West saw an increase of 6.1%, whilst the South East had an increase of 4.7% and Greater London 3.9%.
But what does this year hold for house prices? Well Rightmove have forecasted a 4% house price growth for 2021 as they predict housing priorities will stay high on people's agenda and the change in home requirements will encourage people to move.
If you're wondering how much you property is worth use our Instant Online Valuation tool or book a full valuation with one of our market experts.
Please see here to see how we're keeping our staff and customers safe during lockdown.
Sources: Dataloft Inform, UKHPI and Rightmove.
Striving to create perfection in an ever growing collection of beautiful properties.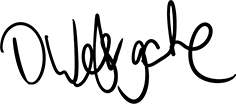 David Westgate, Group Chief Executive