Lockdown savings
Has lockdown been helpful or a hindrance to your savings? Well, in general the pandemic actually reduced spending for many households and alongside government policies, such as furlough helping to support incomes, the majority of households have not been affected too badly economically.
42% of high-income employed households saved more during the pandemic, compared with 22% of low-income employed households. Retirees were also able to save more and 36% have increased their savings.
But how could this affect the housing market this year? Well, it's likely that those who have been able to save more may look to move, especially if they can now afford a larger deposit or higher monthly mortgage repayments. Those with savings may also look to invest in their current home and look at renovation and redecorating.
If you're thinking about moving this year then why not arrange a call with your local branch to see how we can help you on your journey? We also have Mortgage Advisers available to advise you on your specific financial situation.
Sources: Dataloft Inform, 2020 H2 NMG Household Survey and Bank Calculations
Striving to create perfection in an ever growing collection of beautiful properties.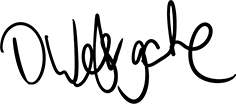 David Westgate, Group Chief Executive