First-time buyer mortgages
Last year wasn't the year that most people planned or expected, and it affected first-time buyers harder than most. First time buyer purchases fell by 13% in 2020 as a result of the pandemic, nationwide lockdowns and stricter mortgage lending.
However, it wasn't all bad news as in the second half of the year first-time buyer transactions started to recover and were down just 2% on the same period in 2019. Although first-time buyers may have had to pay a premium to take their first step on the property ladder in 2020 as the average price paid by a UK first-time buyer in 2020 was £256,057.
This is a 10% annual increase, whilst deposits also increased due to the limited availability of 5% and 10% mortgages. The average first-time buyer deposit in 2020 was £57,278 which is an annual increase of 23%. In the South West the average deposit was slightly lower at £51,397, however in the South East it was nearly £65,000 and in Greater London it was a huge £130,357.
Despite the need to raise an even bigger deposit first-time buyers accounted for half of all homes purchased with a mortgage in 2020, which is in line with 2019 (51%) and 2018 (50%).
If you are a first time buyer who maybe changed their plans due to the pandemic then why no speak to one of our Mortgage Advisers to find out what steps you can take to get ready to own your first home.
Sources: Dataloft Inform, Halifax, & UK Finance.
Striving to create perfection in an ever growing collection of beautiful properties.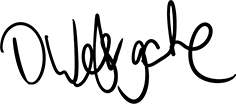 David Westgate, Group Chief Executive