UK House prices up by 8.5%
Looking back on 2020 the Office for National Statistics (ONS), Halifax and Nationwide all report a sharp increase in annual house price growth at a certain point in the year.
Looking back you can see a significant point in July 2020 where average house prices began to increase, which coincides with the Stamp Duty holiday announcement.
According to the December UK House Price Index from ONS the average house price in the UK is now just over a quarter of a million pounds at £251,500, which is an annual increase of 8.5%.
However, the growth seen between July and December last year seems to have plateaued slightly as for January this year both Halifax and Nationwide reported a slowdown in house price growth at a -0.3% monthly decline. This stabilisation of price growth could well be down to the SDLT holiday deadline at the end of March.
It's predicted that prices are likely to remain stable this year if good levels of housing market demand continues. If you're wondering if your property has increased in price over the last year then why not book a market appraisal to find out and more about the market in your area.
Sources: Dataloft Inform, ONS, Nationwide and Halifax
Striving to create perfection in an ever growing collection of beautiful properties.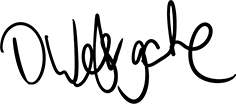 David Westgate, Group Chief Executive