The purchase of the first Project70 property has been completed
Just two months after launching our 70th anniversary housing initiative, we have completed on the purchase of the first property which will support young people leaving the care system.
The property, located in the central Bristol suburb of Lawrence Hill, is a 5 storey building comprised of a commercial ground floor and basement with three separate self-contained flats on the upper floors. The necessary refurbishment work, which will ensure each flat offers a large bedroom, separate study area and a kitchen/diner, as well as all normal services, will take place between May and July and is due to be carried out by ex-offenders through the Bristol Together programme, which itself receives funding from the Andrews Charitable Trust.
Looking to Sell or Let your house and needa FREE quick and easy Valuation?
Michael Robson, Chief Executive of Andrews Property Group, commenting on the purchase of the first 'Project70' property, said: "To have completed on our first investment so quickly after officially launching will create some real impetus to the whole initiative.
"Whilst it is hugely significant that we've invested, via our charitable owner Andrews Charitable Trust, in a property so close to our head office, more importantly its location ticks a number of vital boxes in ensuring this project works.
"First off it is centrally located giving the eventual occupants convenient access to all the services, transport connections and local colleges that they're likely to need. It is also located within the vicinity of our service provider and partner 1625 Independent People who will manage the property and select the young care leavers who move in to it. It is our intention to agree at least a 10-year lease with 1625 so that they can provide essential accommodation and support over a number of years."
Project70 was officially launched in February 2016 to marks our 70th anniversary. The aim is for staff members to raise sufficient funds to enable Andrews Charitable Trust (ACT) to invest in 50 properties over the next 50 years. The rental income from these residential and commercial investments will then be used towards further capital investment and maintenance of the property portfolio.
Commenting on their involvement in the project, Dom Wood of 1625 Independent People said: "It is fantastic to see Andrews Property Group and ACT reach this hugely significant milestone already and as their chosen service provider in the area, we're now very much focused on welcoming our first young residents later this summer."
Michael Robson concludes: "Our founder Cecil Jackson Cole was a true philanthropist and with all staff members at Andrews getting actively involved in fundraising initiatives to raise the money to purchase these properties, we're ensuring that his legacy lives on today. We've got regional fund-raising committees in place across the entire Andrews branch network and a growing number of participants in local half and full marathons to bolster the funds too.
"It's not just through fundraising, however, that the Andrews' team is supporting these new homes. As property experts, they'll be actively involved in the sourcing and renovation of each property as it's purchased – indeed, our leasehold team is already hands-on with the redevelopment of the Lawrence Hill flats."
Striving to create perfection in an ever growing collection of beautiful properties.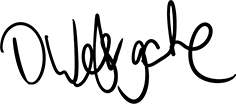 David Westgate, Group Chief Executive