Andrews scoops prestigious industry award for mortgage service
For the second year running, Andrews claimed the "Best Medium Sized Firm for Overall Quality" award at the Legal & General Mortgage Club Awards. The awards ceremony was held at The Guildhall in the City of London on Friday June 9th.
Speaking after the awards, Paul Bumford, Managing Director of Andrews Mortgage Services, said: "The mortgage market has never been subject to so much oversight as it is nowadays and our team of specialist advisors works hard to ensure that they're not only operating within the parameters of strict regulations, but that they're doing so in a way that always supports and benefits our customers.
Looking to Sell or Let your house and needa FREE quick and easy Valuation?
"It's important that we work with buyers to guarantee that the funding is affordable to them not only now but also in the future and this commitment to quality advice is born out in the fact that 98% of our customers would recommend us to a friend. Having now also won this prestigious award, we can feel confident that the lenders themselves also recognise the quality of the service that we provide. The entire Andrews Mortgage Services team should feel justifiably proud of their achievements."
Andrews Estate Agents Ltd, trading as Andrews Mortgage Services, are authorised and regulated by the Financial Conduct Authority FRN 730707.
Striving to create perfection in an ever growing collection of beautiful properties.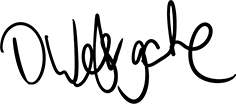 David Westgate, Group Chief Executive