Second home launched as part of Andrews 50 year project
Andrews started 2018 as we intend to go on by opening our second [establish] house. What began as a project to commemorate Andrews 70th birthday in 2016 has since evolved into an enduring social housing project to give back to the communities in which we operate.
To achieve our goals of providing young people with long term housing and opportunities, Andrews partners with local charities that seek to help some of the most vulnerable young people in society. Aiming to purchase, renovate and donate properties to local charities, [establish] is helping to provide affordable, move on accommodation for young people. We then work together to find the tenants for our house and once they are settled, help to find them appropriate work experience and apprenticeships. We are proud to say that [establish] is on course to reach its target of 50 properties over 50 years.
Looking to Sell or Let your house and needa FREE quick and easy Valuation?
2017 saw the first property launched in collaboration with 1625 Independent People, a Bristol based charity that seeks to help young people leaving the care system. This house saw Andrews partner with CAYSH, a Sutton based charity helping those facing homelessness in the area.
As this project grows, our branch staff are become increasingly involved in the process of adapting these properties and helping their residents. The launch of the CAYSH house was marked by a feat we're sure Alan Sugar would be proud of, as local staff from our Surrey branches competed in a challenge inspired by The Apprentice. Split into three teams, with a mixture of Andrews and CAYSH staff, as well as the tenants, each had a few hours to dash around Sutton tasked with purchasing furnishings and utensils to equip the new house. They were given a budget, a timeframe and tasked with kitting out the rooms using as little of the budget as possible. Local Sutton businesses truly demonstrated their community ethos by offering discounts and free items for the cause.
Lydia Dixon from CAYSH said "We are excited to be working with a local business to find ways of supporting our young people with positive role models and work experience so they are able to secure and sustain work. This house will provide a stepping stone to a move into mainstream rental accommodation. For most young people, that transition is made easier with help from parents and family, so at CAYSH we work with our young care leavers to ensure that they also have someone to turn to when the going gets tough."
Providing long term housing options for young people acknowledges Andrews rich charitable history. David Westgate, Chief Executive of Andrews, says that "CAYSH is a long established and experienced youth charity, committed to helping young people who have experienced housing issues. Through our partnership, they are able to offer young care leavers in the London borough of Sutton affordable housing that offers a realistic route into independent living and which makes the transition into a life of work achievable"
Striving to create perfection in an ever growing collection of beautiful properties.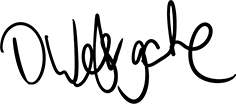 David Westgate, Group Chief Executive