Andrews announces appointment of Build to Rent Consultant
We are delighted to announce the appointment of Jim Story to the role of Build to Rent Consultant.
L-R: Jim Story, David Westgate, Matthew Joyner
Looking to Sell or Let your house and need a FREE quick and easy Valuation?
Jim is a residential property professional with a deep breadth of knowledge, specialising in the investment sector to include BTR, PRS and Later Living. Recognised in the industry for identifying and implementing new initiatives with particular reference to the mobilisation of new projects and the delivery of outstanding customer service.
Skilled at bringing people together to work effectively as a team Jim will be focusing on leading a research project to assess the viability of Andrews entering into the build to rent and later living market.
Speaking about the imminent project, Jim comments on the role:
"My aims whilst working with Andrews Property Group are to build a class leading team and proposition that enables Andrews to become the pre-eminent player within the BTR, PRS and Later Living fields."
Speaking about the appointment David Westgate, Chief Executive Officer, added:
"We are delighted to be working alongside Jim, who has a wealth of experience within the industry and are looking forward to what opportunities will arise for the company within the next eight months."
Striving to create perfection in an ever growing collection of beautiful properties.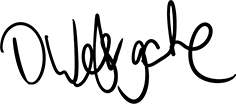 David Westgate, Group Chief Executive