Sam Harhat responds to household finance update
The latest UK Finance household finance update shows how mortgage approvals for home purhcases by the main high street banks in October 2019 were 3% higher and remortgage appraovals were 12.7% higher.
Sam Harhat, Head of financial services, said "The Brexit tempo increased significantly in October and yet homeowners showed the same level-headedness they have throughout most of 2019.Activity levels aren't off the scale but the property market is ticking over exceptionally well given the political environment we're in. Remortgage activity remains particularly strong as people seek to lock into a lower rate before we leave the EU. 5-year fixes are proving especially popular as they offer a robust hedge in the medium-term. Mortgage approvals are also up slightly up, as Brexit makes prices more affordable and people, especially first time buyers, make the most of the competitive rates available. Aware that the current uncertainty is their window of opportunity, first time buyers are particularly active at present."
Looking to Sell or Let your house and need a FREE quick and easy Valuation?
Striving to create perfection in an ever growing collection of beautiful properties.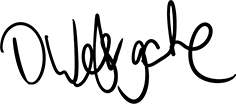 David Westgate, Group Chief Executive