Sam Harhat responds to latest Bank of England data
The latest report from the Bank of England showed that the mortgage market indicators point to continued stability.
Net mortgage borrowing by households was £4.3 billion in October 2019, £0.4 billion higher than in September.
Looking to Sell or Let your house and need a FREE quick and easy Valuation?
Speaking about the report Sam Harhat, head of financial services, said:
"Given the frantic political backdrop, the mortgage market showed remarkable resilience in October. October's mortgage approvals data is further confirmation of the fact many people are now deaf to the political noise and are getting on with their plans to move home."
"It's no surprise remortgage activity once again edged up, as homeowners lock into the exceptionally competitive fixed rates available. A 2- or 5-year fix offers a certain peace of mind ahead of whatever comes next. 5-year fixes are proving especially popular as they offer a robust hedge in the medium term."
"A lot of the approvals for house purchase are being driven by first time buyers, who are increasingly wary that prices could bounce back sharply if Brexit is finally 'done' and the fallout isn't so bad after all."
Striving to create perfection in an ever growing collection of beautiful properties.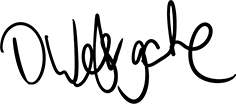 David Westgate, Group Chief Executive