Sam Harhat's response to UK Finance Mortgage data
Speaking in response to the the recent data released by UK Finance regarding Mortgage trends Sam Harhat, head of mortgages at Andrews, said
"Mortgage completions in October for both first time buyers and homemovers were up on 2018 and show the resilience of the property market in the shadow of Brexit.
Looking to Sell or Let your house and need a FREE quick and easy Valuation?
"The drop-off in remortgages was a cyclical event rather than a cause for concern.
"It's also a sign that many people have already remortgaged onto the exceptionally competitive rates available.
"Against a backdrop of Brexit, the mortgage market has ticked along surprisingly well in 2019, but 2020 should see a lot more demand as renewed political certainty drives up transaction levels.
"A lot of prospective buyers and sellers have been sitting on their hands for the past two to three years and we expect them to enter the market in earnest in 2020.
"The thumping win by Boris Johnson will bring back the aspirational buyers and sellers that have been lacking since the EU Referendum result.
"First time buyers could be particularly busy as they seek to act before prices rise beyond their reach.
"The fact that borrowing rates remain so low and are unlikely to rise as we formally exit the EU will further boost the number of buyers and sellers in 2020."
Striving to create perfection in an ever growing collection of beautiful properties.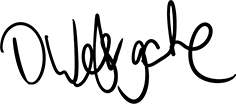 David Westgate, Group Chief Executive