Sam Harhat on Bank of England Mortgage data
Speaking in response to the latest Bank of England Mortgage data, Sam Harhat said...
"The fact that the number of mortgage approvals for home purchase nudged up in November, the month the General Election campaign was in full swing, underlines how many people refused to let politics put their lives on hold.
Looking to Sell or Let your house and need a FREE quick and easy Valuation?
"Transaction levels throughout 2019 were low historically but there was a lot of pragmatism in the market.
"We're expecting mortgage approvals to gain even more momentum in the first half of 2020 as a lot of the pent-up demand out there hits the market.
"The return of aspirational buyers, emboldened by the new climate of political certainty, could see mortgage transactions pick up noticeably, especially in the first quarter.
"The fall in remortgages isn't a cause for concern but merely reflects how many people have already remortgaged onto the exceptionally competitive rates available.
"Many would-be buyers and sellers who have played it safe in recent years look set to make their move in 2020.
"The Bank of Mum and Dad and Gran and Grandpa could come under real pressure from first time buyers, who will be eager to buy before prices rise beyond their reach.
"A combination of much improved consumer sentiment, continued low borrowing rates and a strong jobs market should see a material increase in transactions during 2020."
Striving to create perfection in an ever growing collection of beautiful properties.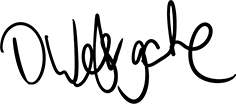 David Westgate, Group Chief Executive