How big is your home?
Recent research from Barclays Mortgages has revealed that over half of British homeowners don't actually know the size of their home, and one in four don't understand the way that it is measured.
Despite many not knowing the size of their home it is an important factor when choosing a home. In fact, it's so important that one third consider property size more important than location when choosing their home. 38% of people also wished that they had moved into a bigger property and 37% plan on improving their home this year in order to create more space.
Want to know if your property has increased in value?
In 2019 in England and Wales, the average internal size of a detached property sold was 1,249 sqft, which to put this in perspective, is just under half the size of a standard tennis court. While the average terrace property is 880 sqft which is on par with the size of a badminton court.
Price per square foot is also used as an indicator for valuing a property, or when buyers are looking at comparing a number of properties. In London the average price per square foot is £572. This prices varies a lot around the country, dropping down to £370 in Oxfordshire and £332 in Bristol for example.
Quay House in Wales, also known as 'The Smallest House in Great Britain', is just 59 sq ft. It's no surprise to hear that the property was declared unfit for human habitation in 1900. In comparison, the largest house in the UK is Wentworth Woodhouse in South Yorkshire, a Grade I listed country house which has over 250,000 square feet of floor space!
Whilst price per square foot is an interesting statistic to consider when valuing a property it's no substitute for getting an expert out to view your property. If you'd like an up to date valuation then complete our instant online valuation and arrange a full property valuation.
Sources: Dataloft, Barclays Mortgages/Censuswide/LandREg, MHCLG (based on median size of properties sold 2019, England & Wales.
Striving to create perfection in an ever growing collection of beautiful properties.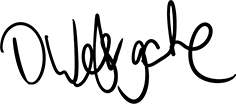 David Westgate, Group Chief Executive