Urban green spaces raise nearby house prices
Green space, whether that's a local park or a private garden, is something that a lot of people look for when buying or renting a property. So it's no surprise to hear that properties nearby urban green spaces often come at a premium, according to research conducted by the Office for National Statistics.
More specifically, houses and apartments located within 100 meters of public green spaces are on average £2,500 more expensive than those located more than 500 meters away. This equates to a 1.1% premium.
Want to know the value of your property?
Public green space; parks, gardens, playing fields or any other publicly-accessible green space, has the greatest impact on the price of a detached house as these homes attract a 1.9% premium if they are within 100 meters of a public green space. In comparison, as you may expect, the impact of public green space on apartment values, is not as significant.
The reason for this premium, is perhaps the positive effect that living near green spaces can have, meaning that people are more than willing to pay this premium, as often the benefits out way the increased price. The Thriving Places Index found that in areas with more green space people have a better quality of life.
If you're looking to move to a property near green space then have a look on website, or if you live near green areas and are wondering if your property could be worth more, then book a valuation to discuss this with one of our property advisers.
Sources: Dataloft, ONS and The Thriving Places Index.
Striving to create perfection in an ever growing collection of beautiful properties.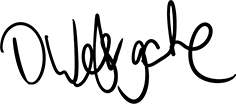 David Westgate, Group Chief Executive