First time buyers – what's next?
Nearly half a million (464,700) first time buyers have benefitted from over £1.1 billion of tax duty relief since the First Time Buyers' Relief was introduced following the Budget in November 2017. On average, each first time buyer has saved £2,387.
First time buyers do not need to pay stamp duty land tax (SDLT) on property purchases between £125,000 and £300,000 which accounts for 77% of first time buyer purchases.
The final quarter of 2019 saw the most first time buyers benefit as 62,800 were exempt from the tax, the highest quarterly number since the relief's inception. Unsurprisingly, this coincides with the overall number of first time buyers that hit record highs last year.
But what's next for first time buyers? Well the government has recently announced new 'First Home' scheme, a policy which plans to offer first time buyers a 30% discount on a proportion of new build homes.
The average price of a first time buyer property in the UK is £285,874 and the majority of first time buyers would be looking at a 20% deposit, so around £57,000 on the average purchase price, and the rest would be borrowed by an 80% mortgage (£228,000).
Sadly, this scheme is very much in its infancy as the Government still plans to consult on this scheme to work out how it will be delivered. However, this scheme does fit with its commitment to delivering one million new homes over the next five years. And with the Help to Buy scheme due to end in 2023, First Homes could help to plug the gap.
If you're a first time buyer and wondering what your options are make sure you speak to one of our property advisers at your local branch or arrange an appointment with one of our mortgage advisers.
Sources: Dataoft, HMRC, Land Registry, Gov.uk.
Striving to create perfection in an ever growing collection of beautiful properties.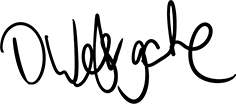 David Westgate, Group Chief Executive