How to become the best buyer
If you're thinking about purchasing a property in the future then you'll need to get organised now, as there's a lot to do to make sure you're 'market ready'.
If you're purchasing property in a highly sought-after location then you may come up against a lot of competition, so making sure you're the best buyer can really help when it comes to negotiations and making sure you're the one getting their offer accepted.
Market ready
Market ready is a term that is used within the industry where a buyer is ready, willing and able to buy. To be market ready you must: have your property on the market (if you have a property to sell), instruct a solicitor to get you legally prepared and arrange your finances so you know how much you can afford.
Be a good viewer
When you step through the door in every viewing remember that this may be the property for you and you may need to work with the current owners throughout the next few months to make sure that the sale goes as smoothly as possible. Your first impression may really count.
Make sure you are respectful of the property – it is still their home and they are likely to still be emotionally attached.
If you need to take children along to the viewing back sure that they are well behaved and under control – the seller has likely spent a lot of time making their home ready and may have other potential buyers viewing it after you.
Make sure all key decision makers are there to view the property as it could get snapped up quickly and having to arrange lots of viewings may take too long and may also put the seller off.
Offers
In a market where buyers outnumber sellers there is always a potential that the seller will require sealed bids of best and final offers. This is where buyers are asked to submit their 'best and final' bids by an agreed time between the agent and vendor.
It's important to understand that the highest offer doesn't always win. Your bid will also be judged alongside whether you have a mortgage in place, if you have a property to sell and how quickly you can move.
If you want some more information about how you can get ready then contact your local branch to make sure you're in the best position for when you're ready to buy.


Striving to create perfection in an ever growing collection of beautiful properties.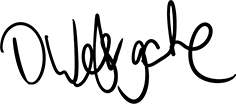 David Westgate, Group Chief Executive