Property viewing turn-offs
Viewing a property, whether that's virtually or in person, is the most important step when it comes to purchasing a new property. During the viewing you really need to get a feel for the property and how it will suit you and your requirements. Although some buyers will be looking for a place to move straight it whilst others might be looking for more of a fixer-upper there are some things that just really turn off all viewers.
According to a study carried out last year 78% of prospective buyers said they were put off by cracks, marks and stains. These types of issues are almost always easy to fix with a quick bit of DIY, so making sure your property is looking as fresh as possible could really make the difference when it comes to selling your home.
71% of prospective buyers said they'd be dissatisfied by bathroom fixtures not functioning and 66% are unhappy when they see exposed wires. So, depending on the severity of these issues it might pay off in the long run to get someone round to check these issues and get them resolved before putting your house up for sale.
Other factors that leave a negative impact on views include extensive mould, damaged kitchen cabinets and stained and torn carpets. But what can both sellers and buyers do? Well, if you're selling your property we recommend getting it looking presentable so this minor issues don't put potential buyers off. They might seem like small insignificant issues to you but it could make all the difference in the end.
If you're a buyer it's important to remember that the property has been someone's home and there will be signs of it being lived in, and unless you buy a new build property it won't be perfect. Giving a new home a freshen up and updating it to your style will make you quickly forget any of the little negatives when you viewed.
If you are thinking of selling your property then have a read on what you should be doing now to prepare your house for viewings to make sure viewers are seeing the best of your home. For more information and to book a valuation why not contact your local branch?
Striving to create perfection in an ever growing collection of beautiful properties.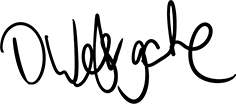 David Westgate, Group Chief Executive