On the road to recovery
Figures released throughout August show that the property market is well on its way to recovery following on from the nationwide lockdown earlier this year.
Firstly, the number of transactions across the UK has increased significantly. HMRC estimate that over 63,000 transactions were completed in June this year which is 31.7% up from May. It's also predicted that this figure will significantly increase again for July and August when the data is released later this year.
Mortgage availability and approvals have also increased after being limited in April and May. Over 40,000 mortgages were approved in June which was a huge 331% increase compared to May.
House prices have also been growing steadily; the Nationwide House Price Index announced that there was an annual increase of 1.5% in July.
Although transaction levels and mortgage approvals are still below figures from the same period last year these figures show that the property market is going in the right direction and is certainly on the road to recovery.
If you're thinking about putting your property on the market or purchasing your next home then make sure you contact your local Andrews office.
Sources: Dataloft Inform, HMRC, Bank of England and Nationwide.
Striving to create perfection in an ever growing collection of beautiful properties.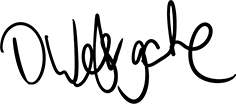 David Westgate, Group Chief Executive