Property requirements: broadband speeds
What's on your 'must have' and 'won't compromise on' list when it comes to a property? Well, if it's high speed broadband then you're not alone.
As we all started working from home and socialising virtually earlier this year, the importance of high speed broadband and being able to connect with colleagues and friends had never been more important.
During lockdown internet users spent 18% more time on the internet so it's no surprise to hear how important it has become for people when looking to move home. A homeowner survey by Dataloft recently revealed that for 16% of buyers, broadband speed is now more important than before lockdown.
In 2019, 74% of home broadband connections were superfast, compared to 66% in 2018, 58% in 2017 and just 49% in 2016.
So, if you're thinking about selling your home soon and you haven't got superfast broadband then you might want to consider getting this looked at. Such an often quick and easy change could end up being a deal breaker for some.
Sources: Dataloft and Ofcom.
Striving to create perfection in an ever growing collection of beautiful properties.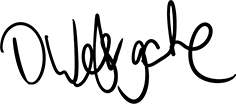 David Westgate, Group Chief Executive