January 2021 sees highest level of sales for a January in 14 years
An estimated 121,640 transactions completed in January this year, which is the highest January total since 2007 and a 24% increase on 2020.
So it's no surprise to see that current monthly sales volumes are up significantly. Sales volumes are 21% above the 5 year average and 32% above the 10 year average. It's also predicted that there may be 1.3 million sales completed in 2021, which is more than on average.
It's likely that the number of transactions increased in January, and will increase this year for two reasons. The stamp duty land tax has led to the increase in transactions and is likely to be down to the 14 year spike in January, as many looked to complete before the end of the holiday in March.
Secondly, the pandemic put many people off moving in 2020 for a number of different reasons. However, it's expected that these people will get back on with their house move in 2021 which will lead to predicted high levels of transactions across the whole year.
The extension of the stamp duty holiday, which was announced in The Budget last week, is also likely to keep transaction figures high across the next few months.
If you're one of the many people looking to move this year then contact your local branch to see how they can help, or arrange a valuation with one of our experts for more detail on the value of your property and the market in your area.
Sources: Dataloft Inform and HMRC
Striving to create perfection in an ever growing collection of beautiful properties.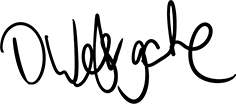 David Westgate, Group Chief Executive