Why you should speak to a mortgage adviser
Purchasing a home is one of the biggest financial decisions you'll probably ever make, and for the majority of people this comes with the need and decision to get a mortgage.
Understanding the basics of mortgages and making the right decision for your situation is a really important step to purchasing a property, so speaking to a mortgage adviser is crucial. Here's why…
Understanding what you can afford
You might not know how much you can afford to borrow or pay out each month so it's really important find this out early before you start looking at properties. Maybe you can't afford that dream property you've found, or maybe you've actually been limiting yourself and you can now have a bigger budget.
Mortgage Advisers can also help you factor in all the costs of moving, including solicitor fees, estate agent fees (if you're selling as well as buying) and Stamp Duty costs. It was announced in July that the level at which Stamp Duty Land Tax is charged was to be temporarily raised until March 2021 to £500,000. Find out more about this change and how much it could save you here.
Understanding your budget for a property and how much your monthly outgoings may be when you have a mortgage is a really important step in truly understanding your long term and short term finances.
Understanding the different types of mortgages
When entering the world of mortgages and home owning, the sheer volume of options on offer can initially seem overwhelming. While there are a lot of different home loans offered by lenders to suit many different purposes, finding the right mortgage match for you can take a bit of digging.
Understanding the different types of mortgages, for example a Standard Variable Rate mortgage (SRV), Fixed Rate mortgage, Tracker mortgage and an Offset mortgage means that you'll be able to discuss what's right for you.
Don't worry if these sound confusing and overwhelming, our advisers are experts and will discuss with you what is best for your situation, so you're not alone when deciding what's best for you.
Whole of market
Our advisers look at the whole of the market to find you the best mortgage. Most people's first steps when looking for a mortgage is to talk to their bank but many may be able to get a better rate or borrow more money through a different lender.
Insurance and protection
Not only will our advisers discuss your mortgage requirements with you but they'll also discuss your insurance and protection needs to make sure you're covered all eventualities. Our team can help sort out insurance for your home (for the building and contents), as well as life cover, critical illness and income protection– so if anything happens, you and your loved ones will be looked after.
You don't need to buy or sell through Andrews to use us, and we're happy to spend as much time with you as you need to make the right decision.
At the moment in order to reduce the need for face to face physical appointments our Mortgage Advisers and Protection Specialists are providing full online appointments. If you're wondering what to expect then take a read to find out what the appointment includes.
We do not charge for our advice. Instead, we simply charge a fee when we process your mortgage application. Our typical fee is £450, but will depend on your circumstances. Your home may be repossessed if you do not keep up your mortgage repayments, or other debts secured on it. You may have to pay an early repayment fee to your lender should you re-mortage.
Striving to create perfection in an ever growing collection of beautiful properties.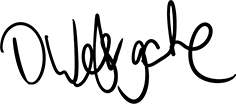 David Westgate, Group Chief Executive