Why now is the time to invest in property…
In June it was announced that there would be a Stamp Duty holiday, which means that that lower stamp duty threshold has been increased to £500,000 until 31st March 2021. It was also confirmed that these changes would indeed also apply to buy-to-let investors, however a 3% surcharge would remain in place.
This situation opens up a real opportunity for landlords, as the stamp duty holiday could enable landlords to invest in property with a lower initial outlay. For example, from now until the end of March next year an investor purchasing a property worth £500,000 will now be looking at paying £15,000 instead of £30,000.
With the current sale to completion period estimated at around 14 weeks' landlords would be best advised to look at property sooner rather than later. So if you are a landlord looking to take advantage of the Stamp Duty holiday and are looking to expand your portfolio then why not speak to your local branch who can advise you on the best areas to invest, average rental yields and rental valuations.
We also have Mortgage Advisers who are able to look at your portfolio and advise on the best buy to let mortgage options, so whether you are a first time landlord or an established property investor, we can help make sure your property works for you.
For more information about the Stamp Duty holiday and to find out how much Stamp Duty Land Tax you will pay please see the Government website.
Striving to create perfection in an ever growing collection of beautiful properties.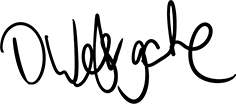 David Westgate, Group Chief Executive