Increase in demand for properties over £300k
In July the government increased the lower stamp duty threshold to £500,000 for property sales in England and Northern Ireland. This meant that any property purchased below the new level will not need to pay stamp duty as long as the purchase is completed before 31 March 2021.
A few weeks on from this announcement and the effects are starting to show. The stamp duty holiday has already produced a 14% surge in calls and emails to agents regarding properties for sale and valuations.
With the stamp duty holiday benefiting those with bigger budgets it's no surprise that the holiday has caused a surge in interest in properties over £300,000, with properties on the market from £400,000 to £500,000 seeing the biggest increase. In 2019, properties in this price bracket represented just 8% of sales however, recent results are showing that interest has increased around 49% in comparison.
Properties priced between £500,000 and £750,000 have also seen a surge in interest and now make up 40% of interest compared to representing just 7% of all sales in 2019. Properties priced over £750,000 have seen an 11% surge.
If you are looking to take advantage of the stamp duty holiday give your local agent a call and start getting your property market ready.
If you'd like to get a valuation on your property then why not arrange for an experienced Andrews agent to visit your property and conduct a full valuation.
Sources: Dataloft Inform and Rightmove
Striving to create perfection in an ever growing collection of beautiful properties.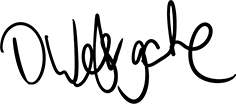 David Westgate, Group Chief Executive