Stamp duty holiday: "When should I put my property up for sale?"
Now we're into August there are just over 7 months of the stamp duty holiday left, and whilst this may sound like a long time, once you consider the average time taken to sell a property you may need to get a move on and start the process of putting your property on the market.
According to The Advisory, the average time to sell a property, from first day of marketing to completion, is between 16 and 25 weeks. In a hot market, it can take on average 16 weeks and a cold market, 25 weeks.
With pent up demand from lockdown and the increased interest that the stamp duty holiday has brought to the market, properties are selling at a reasonably quick rate. So it's likely that if you put your property on the market in the next few weeks it will sell quicker than the 25 weeks. However, it's better to be safe and get organised now to ensure you don't miss out on making it to completion before the end of March next year.
Mortgages are also taking longer to secure due to the backlog from lockdown and lenders are prioritising existing customers, which could affect the whole house buying process.
So if you want to take advantage of the stamp duty holiday give your local agent a call and start getting your property market ready.
If you'd like to get a valuation on your property then why not arrange for an experienced Andrews agent to visit your property and conduct a full valuation.
Sources: The Advisory, Dataloft.
Striving to create perfection in an ever growing collection of beautiful properties.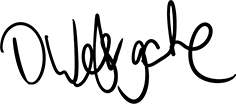 David Westgate, Group Chief Executive